Dealing with Conflict: Avoiding Domestic and Business Overlap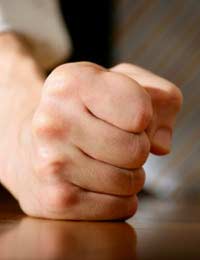 Everybody likes to think of families as happy environments where each member loves and cares for the others and treats them with respect, but sadly that's not always the case in reality. If you have a personality clash with another family member, or if you just have a row, how can you keep that from affecting the way you work together in the family business? Also, if you come into conflict with a family member over business issues, how can you keep that from spilling over into your domestic life?
Be Professional
The truth is that even in other types of business, people don't always get along. Workplaces can easily become unpleasant environments, but successful businesses avoid this by instituting strict standards of professional behaviour. This means that politeness is mandatory, malicious gossip is not tolerated, and everyone is required to treat everyone else with respect. Any personal conflict has to be left behind at the office door. The workplace manager should oversee this and should have words with anybody who's having difficulty complying with these rules.
If you feel that you're having difficulty doing your job because of another person's behaviour, talk to your manager and ask them to intervene. It shouldn't matter if they're more closely related to the other person - it's their job to be neutral.
If you are the manager, talk directly to the person with whom you're experiencing a clash and explain your concern that it's bad for the business. Maybe the two of you can't get along but it's still in both your interests for the business to do well. Try to find a means of avoiding each other as much as possible and try to think of each other as professional agents of the company, rather than as people, at least during business hours.
If you feel that you are being treated unfairly by your manager because the two of you have fallen out over a family matter, talk to them and stress the negative effect this could have on your work, and hence on the company's success. Ask if you can work in a separate place, if that's possible, or if there is somebody else who can supervise you. Note that you are not trying to cause trouble but just trying to find the best solution for the business.
Don't Take It Home
Just as domestic problems should be left at the door when you go to work, so business related conflict should be left behind when you come home - no matter how strongly you feel about them. It's important to resist the temptation to keep working on somebody over dinner, hoping to persuade them where you failed earlier. No matter how important it is, it can wait until you're back at work. Otherwise you risk endangering your own safe space within your home, a space which you may really need to retreat to when you're under stress, even if you feel fine for the meantime.
It's important to get into good habits and firmly separate work and home.
Taking business conflict with you into the domestic environment an endanger your most important relationships, putting undue stress on the very family for which you started the business in the first place. If you're simply feeling too emotional not to say anything, go and spend some time on your own or with friends who are not part of the business until you are able to calm down.
Even if family members are not involved in the conflict, you shouldn't rant at them, as they'll need to remain neutral so that everyone involved can continue to get along with them. This essential to creating that sense of an underlying emotional support network that does so much to strengthen family businesses.
Families are naturally emotional environments and it's hard to avoid getting emotional about a business to which you're dedicating lots of your time and energy, but, no matter how frustrated you may feel, remember that conflict itself is your real enemy. It's conflict which threatens to harm your family and your business. Work on finding cooperative ways to solve your problems within their appropriate spheres and that way, even if times are hard, you're much more likely to have part of your life in which you can feel okay.
You might also like...