Drawing on Existing Family Business Expertise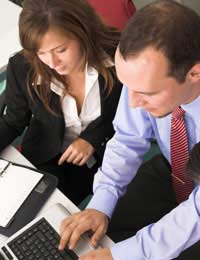 Most businesses have to go looking to outsiders when they need to acquire expertise in a new area, often at considerable expense. This is a situation in which, once again, the family business has an advantage.
When you're looking for advice for your family business, you'll find that you have an existing pool of expertise to draw on - all your relatives. Whether they're a direct part of the business or not, they'll usually be happy to help, so don't neglect this fabulous resource!
What Expertise Is Available?
When a crisis happens, it's always best if you know where to look for help immediately, rather than having to start looking then. For this reason it's a good idea to identify the resources available to you as early as possible. This means talking to all your family members to ask them about their areas of expertise. Don't assume these are limited to the jobs they're in now.
Older family members may have had previous occupations which you've never been told about, and some of your relatives may have studied one subject before going on to work in another area. Keep a record of what you find out so that you don't have to rely on memory at times when you may be under extra stress.
What Can You Rely On?
When you ask people about their experience and they know you're looking for advice, it's natural for them to try to make a good impression. Sometimes, simply by trying to be helpful, they can give the impression that they know more than is really the case. Other people, particularly women, may downplay what they know so as not to seem boastful. If possible, talk to other relatives to try and confirm what each one tells you about themselves. Try to chat about the subjects at hand, as well, and ask objective questions to get a measure of the extent of their knowledge.
It's also important to determine whether or not the advice available to you us likely to be out of date. This is particularly important when it comes to areas like law and finance where the rules are always changing. The most useful advice in these fields will inevitably come from individuals who are actively engaged in related professions. However older family members and those who have since switched careers may still be able to give you good general advice and help you to manage problems that arise within your business.
Retaining Control
One of the problems with seeking expertise from within your family, especially from older family members, is that you may find them eager to give more advice than you need to receive, and sometimes they may be offended if you don't take that advice. If they are shareholders you could potentially be putting your position at risk if you allow them to see you as incompetent. You can counter this risk by making sure that your discussions retain a wider perspective - for instance, if you're asking for advice about taking out a loan, go into detail about what you plan to do with the money and demonstrate, in doing so, that you understand other aspects of the business well.
Make it clear that you may be taking advice from other sources and that everything is helpful in clarifying the big picture for you, even if you ultimately do something different.
Despite the difficulties involved with it, drawing on family expertise can be a great way to advance your business. It can save you a lot of money and it can help to bring the whole family - including non-shareholders - together to support the business. At its best, it can show family members that you respect them and that doing business in this way is a way of putting family first.
You might also like...