Educate your Children in Transferable Business Skills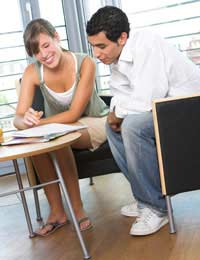 If you want to give your children a broad range of skills, to help them keep their options open and pursue what interests them, there's a lot you can do through your business to help them learn. Although they may need formal qualifications to confirm what they can do, the real process of learning begins at home, and a family business provides an excellent opportunity to educate them in core business skills. This kind of hands-on learning is often just what employers are looking for. It'll give them what they need should they choose to work elsewhere, to start their own businesses, or to take over the family business in their turn.
Focus On Flexibility
Some skills are specific to one type of business; others can be useful in a range of different contexts. When you educate your children through the family business, try to concentrate on the sort of business skills which are used widely. Learning a trade can be an excellent thing but learning how to work in varied environments is a better choice for children who haven't yet made up their minds about what they'd like to do with their lives.
The most fundamental business skills revolve around the office. There your children can learn IT skills, administrative skills, secretarial skills and, by watching you at work, various aspects of management. Even when they're young you can begin to educate them by building up a dialogue related to the business, telling them what you're doing and why.
Young children are often intensely interested in their parents' work activities and they can pick up a lot without having to be put through formalised training. In the early stages you should keep everything light and fun, in order to avoid putting them off. Remember that young children have naturally short attention spans and shouldn't be expected to concentrate for too long.
Provide On-Site Training
Formal business training courses and qualifications gained elsewhere can be expensive and time consuming. On-site training is very nearly free (though you should always remember to budget for your time) and can be arranged as and when it fits in with family plans and the needs of the business.
The simplest form of on-site training is shadowing, in which your children learn business skills from going to work with you and watching what you do. To give them a proper range of experience, you should encourage them to shadow different people in your business team. However, if they are to learn anything substantial, they'll also need hands-on experience of their own.
If they like using computers for education and play, this is a good place to start. You can give them an introduction to the other things computers can do. Over time you can develop this training to fit in with actual work they're doing for the business, improving your staff competence at the same time as giving them lifelong skills.
Working And Teaching
Many people assume that because they know their business skills they'll be able to teach them well. Unfortunately this is not always the case. In fact, sometimes people teach better if they've struggled to learn something themselves, because then they understand how aspects of it might be difficult.
In order to educate your child effectively, you'll need to try to get into their mindset. Imagine you are approaching particular tasks for the first time. If this is difficult, talk to other family members about it. What might be difficult? Where is extra help likely to be necessary? Think about your children's particular abilities and talents and try to approach things in a way that will be accessible for them. Make sure you keep track of what they're doing at school so you can introduce new ideas at appropriate times.
A business-based home education can be a great adjunct to formal school education and can give kids a real advantage when they're ready to enter the workplace. Concentrating on transferable skills will keep them from feeling overwhelmed by their duty to the family business, and, by relieving the pressure, you're actually more likely to see them decide to stay with it.
You might also like...