How Family Businesses Have Fared in the Late 'noughties'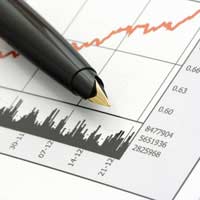 Estimates from the Department of Trade and Industry showed that at the start of 2006, there were 4.47 million private sector enterprises in the UK, including all unincorporated enterprises and companies. According to the Institute for Family Business (IFB) about three million of these were family businesses - and these businesses achieve a combined turnover of £1 trillion – which makes up for 30 per cent of the UK GDP and provides one in three jobs. The sector accounts for over 40 per cent of private sector employment, providing jobs to 9.5 million people.
The vast majority of family enterprises are small and medium enterprises (SMEs), while 56 per cent are sole traders.
Family Businesses Aren't Recession Proof
The family business sector is one area of business that seems to be most resistant to the recession, for many reasons. Although many family businesses have been hit hard by the economic downturn, it seems that they have some advantages over their corporate rivals.
The Director General of the Institute of Family Businesses, Grant Gordon said in July 2009 that while family businesses are "not immune to the recession, and face the same challenges as everyone else" However, they have the advantage of generally taking a more long-term view and a more cautious approach to business than the plc traditionally would, and this natural reservation can act as a cushion in difficult economic conditions.
According to the IFB, The family business sector is also extremely competitive with other business sectors – family firms have a total turnover of over £1000 billion, which is more than twice that of the private equity sector, and not only that, family run businesses are currently employing more people in the UK than all the FTSE companies combined!
Government Policy and Family Businesses
New research published by from Credit Suisse also gave an has interesting insight into the role family-run enterprises play in the UK economy as a whole.
The report shows that not only are family businesses considered to be absolutely vital when it comes to supporting the economy, but that even so, they tend to be undervalued and neglected by policy makers.
Current government policy does seem to help make life easier in some ways for family businesses though (a recent German study actually ranked the UK first out of 14 countries when it comes to getting things right for family businesses, taking into consideration issues such as of taxation, regulation, financing and labour costs.)
Family businesses contribute around £73bn per year in taxes, which is equal to 15 per cent of the Government's tax revenue, so you might argue they deserve to be looked after as well as the corporates when it comes to tax and finance issues.
One of the most important policy developments in recent years was the introduction of 50 per cent business property relief in 1987, which was increased to 100 per cent in 1992. This move means that the transfer of most business properties is now exempt from inheritance tax.
Key Findings
There are more family businesses in Scotland than there are in England.
The UK has the lowest proportion of family businesses in Western Europe, with just 8 per cent compared to Germany (36 per cent) and France (30 per cent).
Most family businesses in the UK are new, just one generation old.
Female entrepreneurship in the UK is higher than the G8 average.
Most businesses that are owned by ethnic minorities in the UK are family owned – and ethnic minorities are responsible for 10 per cent of all family business start-ups.
Only 16 per cent of medium-sized family companies have been run by the same family for three or more generations.
A surprising 42 per cent of UK entrepreneurs have no succession plans in place for when they retire.
You might also like...