Inter-Generational Marketing and Market Research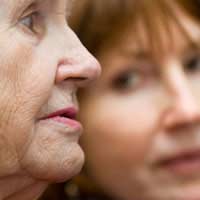 One of the big advantages of running a family business is that you have automatic access to people of different generations, which can be a major help when it comes to marketing. It can make it much easier for you to understand different demographics and establish the best ways to make your products or services appeal to them. So what practical steps should you take to make it work for your business?
Considering Generational Differences
With some types of product or service, it's pretty easy to understand why one generation would be more interested in them than another. By and large, older people would have no use for hula hoops, for instance, whilst younger people would be less likely to need toupees. But sometimes the same product can be successfully marketed across the generations if it's pitched in different ways.
Even fairly generic products can require careful marketing like this. Consider the humble chocolate bar. To a child it's exciting. To most adults it's an indulgence, a special treat. Older adults may view it nostalgically, or think of it first and foremost as a present to buy for someone else. In order to market it effectively you'd need to be aware of each of these different attitudes. And often the views of people of different ages are harder to guess that that.
In a family business you should have access to the views of the whole family, including those not directly involved with the business. Don't be shy about asking for advice, and bear in mind that even children can have well-informed and useful things to say about what's appealing and relevant to their generation.
Targeting Research
If you're doing your own market research work, you'll need to target it carefully to take the preferences of different demographic groups into account. You'll need to decide which groups it's practical for you to target and you'll need to design a survey that seems relevant to them, so that they can give you useful answers.
As well as helping you to design surveys and questionnaires, family business members of different generations can help when it comes to the direct business of conducting the research. Respondents are more likely to provide honest responses to somebody of their own generation, and, if they get chatting, are more likely to provide the extra qualitative data that are really useful when it comes to designing marketing campaigns.
Marketing Campaigns
If you're using radio or television advertising and you need somebody to speak on behalf of your business, you'll need to find somebody whom your target demographic can engage with - a teenager to talk to teenagers, for instance. This will increase the credibility of your campaign because listeners/viewers will expect that person to experience your product or service in the same way they do.
If your marketing campaign is largely conducted via written advertisements, having a figurehead for the business is less important, but it can still give you a big advantage if you get people of the appropriate generation involved in designing your materials. They will have a better idea which words and images people in their own age groups will respond to.
By drawing on the range of talents of your different family members, you can always improve the success of a family business. But by drawing on the experience of different generations, you can really give yourself an advantage, and you can make your business much more competitive.
You might also like...