Practical Organisation and Administration.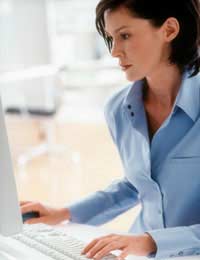 If you're new to running a business, or if you've been having difficulty getting yours to run smoothly, it may be time to take a look at the basic organisational structure you're using. When you run a family business you'll usually find yourself trying to structure it around people, rather than choosing people for predefined roles, and this can easily lead to confusion. It's important to get this structure right if your business is to flourish.
Assessing Your Needs
Before you can begin to work out what each individual should do within your business, you'll need to know exactly what you need. Many new business people focus entirely on production and underestimate the burden of administration. This is something you'll need to fine tune as you go along, but in the first instance you can try working out the individual tasks that will need to be done on a daily, weekly, monthly and annual basis.
No matter what type of business you're running, your administrative section will have a lot of responsibilities. It will have to coordinate business activities, administer your payroll, organise your records of activity, organise your marketing campaigns, communicate with clients and take care of your tax records at the end of the year. This will require individual with wide-ranging skills and a good sense of business discipline.
How many individuals will be required to handle your business administration will depend on the size of your business, but it's important to make sure that they are not overburdened, as you really can't afford to have these tasks done badly or not done at all. Sometimes staff in a small business multitask, doing some administration and some production, as required. This can give you more flexibility, but requires still more highly skilled workers.
Organising Administration
The problem with having multiple people working in your family business in an administrative capacity is that their work will need to be carefully coordinated to avoid missing things or inadvertently doubling up. It's important that everybody should have a very clear idea of which responsibilities are theirs and where the boundaries of their jobs lie.
Naturally, the highest level decisions in a business will be made by managers, sometimes taking into account the votes of shareholders. These will need to be filtered down appropriately to the administrative level and effectively translated into action.
Organising the smooth transfer of ideas between management and administration and, subsequently, between administration and production, requires a trusting, honest relationship at all levels. The close bond between family members can often make this easier, yet that very closeness can tempt people to try and shield each other from bad news or to struggle to admit mistakes, which can lead to disaster. You'll need to make sure everyone understands that work must always come before feelings - even before politeness.
Valuing Your Workforce
One of the problems with having a separate administrative section in a family business is that it can lead to people feeling undervalued. Sometimes this is a problem for production workers, who feel that their labour is taken for granted whilst white collar administrative jobs win more respect; and sometimes it's a problem for administrative workers, who feel they are dismissed as mere assistants doing trivial jobs in comparison to the production team.
Running a healthy business with good organisation requires making sure that everybody feels properly valued for the work they do. Encourage your staff to talk to each other about their jobs so that each section can understand that the other is working hard, and take the time to praise them for good work, making sure you're balanced about it.
A practical, positive approach to business organisation is essential for success. Building it into your business strategy from the start can help you make the most of your family's talents and enable you to make the best of the opportunities available to you.
You might also like...