Streamlining Buying Procedures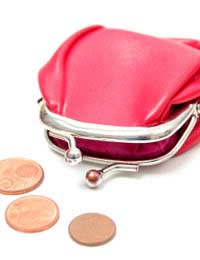 Decision-making in a family business is often a complicated affair. Often it's usual for spending to be discussed between several different people before it's authorised, but when it comes to buying in stock or raw materials, this can be highly impractical. There are various ways to go about streamlining the buying process but implementing them could well require changing family members' understanding of how the business' money ought to be controlled.
Delegated Money Management
Many family businesses approach the streamlining of the decision making process by nominating individual money managers to take care of day to day financial planning. Often the amount of money that these managers have access to without further authorisation is limited, but their funds are calculated so at to be sufficient for routine purchases. However, it's rarely managers who go out and about to approach sellers.
Sellers are generally much happier to deal with individuals who are personally authorised to spend business money, rather than with those who have to make a confirmatory phone call after each set of negotiations. For this reason, a nominated buyer can be a better means of streamlining procedures. This person may or may not hold a senior position within the business, but they are trusted with spending on the business' behalf.
The Specialist Buyer
Having a specialist buyer as part of your team (even if, as is common in family businesses, they also have another role) can be a great advantage. It's useful to have a single individual who can routinely visit sellers and get to know them on a personal level, as personal contacts often lead to better deals. It's also useful to have somebody who can dedicate time to following market fluctuations, identifying the best times for buying, and sourcing bargains.
When you're streamlining your buying procedures, training a specialist buyer is a good use of company resources. Though they may or may not have authority over other people, this person should be answerable directly to senior management and should always be present at shareholders' meetings. In some cases businesses also take on junior buyers in order to cope with heavy workloads but many large companies get by with just one and often the specialist buyer is one of the most trusted people in the business.
Budgeting For Buying
Essential to streamlining the buying process is establishing a practical budget for buying. A rough version of this is often established at a family business' Annual General Meeting, but it should be subject to emendation in order to meet the demands of a fluctuating marketplace and allow for business growth. For this reason it is usual for the business to be structured so that the buying budget can be voted on and authorised by a small committee of senior managers, rather than requiring every shareholder's consent. This allows for faster action in response to opportunities that may not be foreseeable a year in advance.
Although businesses are naturally wary of spending too much, buying is often cheaper in real terms if it can be done in bulk, so budgets should be large enough to accommodate this. The specialist buyer should work closely with management to ensure a suitable supply of stock or materials to met the business' requirements at every stage.
Buying requires a balance of priorities that it can be tricky to get the hang of when your business is young, but with patience and perseverance you'll soon reach a stage where great deals - and lever dealing - can get you ahead.
You might also like...