Tips from Entrepreneur Ron Holland: Power of the Mind in Creating a Family Business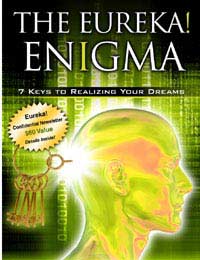 Whether the family business is a start-up or a mature business it will gain substantially by forming a harmonious, mastermind alliance that comes together on a regular basis to brainstorm, solve problems, create ideas, come up with new and innovative products, services and cost effective marketing methods.
Mind Power
The best method is to choose a specific time, preferably each week or every other week if time doesn't permit. To make this work properly the mastermind family business group sessions need to separate from family meals and drinking and social activities and time should be put aside specifically for 'mind power work' in the board room or if you like, around the kitchen table, which as often as not, is the case.
Having a white board and four coloured markers, cardboard, paper, pencils and glue and scissors are good tools to have on hand before getting started. It's also a good idea to have some drinking water and glasses on hand. The family business mastermind session should be kept to around an hour and can be vibrant and charged with energy and enthusiasm.
Once a problem is tabled all the family members can then feel free to be as creative and as 'far out' as they like, putting ideas up on the white board, using mind maps, linear lists, drawings, diagrams, creating three dimensional models from the paper and card and scissors they have on hand.
Weekly Sessions
Each week you can hone in on specific problems to be addressed in the family business rather than just idle chatter. Topic as such as 'slash overheads', 'collecting money from debtors', 'creating a product that has greater demand', 'create demand for a specific product', 'massively increasing profit margins' or even 'problem of the week' will help to harness the considerable mind power of any family.
The real power of brainstorming and masterminding comes from stimulating each others minds and lifting each other out of the tunnel vision that most of us suffer from. I am a great believer in thinking 'Inside the Box!' What do I mean by that? The power of hearing and seeing other people's ideas only really takes root when you begin to internalise the information inside your very own brain-box.
Seeing ideas and concepts up on a white board is one thing, but once you make that information your own, by impregnating it upon the neurons inside your own brain, then the bio-computer can start using that information as a program. Over a thirty-year period I have created numerous millionaires on many continents. Many of them told me what I did for them was to create a paradigm shift in the way they think! This simple article may do the same for you!
Setting Goals
Goal setting for your family business can also be part of harnessing mind power and you'll find that once your family comes together in a spirit of harmony and you start driving your business forward by harnessing mind power you'll find that time frames can be dramatically shortened. That is why I am a great believer in the setting of goals but not a big believer in setting 'realistic timeframes.' Once you start really harnessing mind power on a regular basis, you'll start to realise that the 'human biocomputer' can operate at a phenomenal speed.
Ron G Holland
Ron G Holland is British and is the author of 18 business books and manuals including international bestseller Talk & Grow.
You might also like...