About Our Site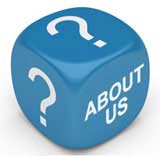 AFamilyBusiness was formed to offer a unique reference point on advice on working in or running a family business.
Many small businesses are also family concerns. Setting up and running a business with other family members can be a challenging prospect. The unique aspect of many family businesses makes them stand out from other small enterprises. Understanding the components of a family business is at the heart of the AFamilyBusiness website.
Each page on the AFamilyBusiness website contains authoritative information about every aspect of successfully running a family business. From the emotional aspect of working with family members to the unique tax position you must appreciate, you will find detailed answers to your questions.
The AFamilyBusiness website has been created to offer you a unique resource to help you navigate what can sometimes be the difficult waters of family businesses.
Of particular interest are the pages that cover how you can develop your family business and secure its future. The longevity of your business depends on the decisions you make now. With the definitive information on each page of the AFamilyBusiness website, you can make these decisions with ease and confidence.
If you already run a family business or are considering setting one up, AFamilyBusiness is an ideal resource to answer all of your questions.
Bookmark the AFamilyBusiness website now to ensure help and support are just one mouse click away.
Our concern was that there was no single UK resource for interesting features and practical advice on this subject.
Our features and articles are written by experts - who have experience, or a particular interest in this area.
Our Background
AFamilyBusiness was founded by John Rowlinson, the founder of PtS.
John, through PtS, is involved in a number of ventures including software and property companies. A percentage of revenue from these activities goes towards funding AFamilyBusiness and a number of similar sites.
Our focus is simply on having experts create the highest quality information possible that is widely read.

Related Articles in the 'Site Information' Category...