Adrian Maxwell, Fracino Family Run Coffee Company: A Case Study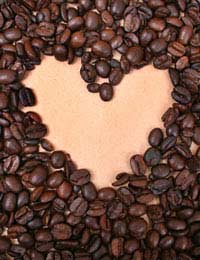 Adrian Maxwell MD of Fracino, a family run coffee machine manufacturing business based in Birmingham, claims that when he was growing up, his favourite toys were old coffee machines. His love of all things espresso and cappuccino eventually led him to swap a career as a Rolls Royce engineer for the top job at Fracino - which is the UK's only manufacturer of espresso and cappuccino machines.
Adrian explains why coffee is 'in the blood' at Fracino.
"I have been dazzled by valves, thermostats and steam for as long as I can remember; perhaps if I hadn't gone into the coffee business, I would have become a train driver! My father, Frank, founded the business in our garden shed in the 1960s. I spent a good deal of my childhood out in the van with him, on business and service calls. He still likes to joke about the time we responded to a service call in Soho, which turned out to be a strip club. Apparently I was so entranced by the coffee machines on show, I was oblivious to our surroundings! I would have been about two or three at the time. When I finally joined the company in 1986, I knew that I had found my calling.
"I enjoyed my work at Rolls-Royce and I learned a terrific amount. I was a production engineer at the Coventry plant. Unfortunately it was the early 1980s and demand for the factory's products was falling. I'm a hard worker and always have been, so eventually I became frustrated and began searching out new opportunities.
"At the same time, the family business was booming. My father was off to man a coffee machine stand at a trade show called Hospitality. It was going to be an extremely busy event, so I offered to go down there and help him out for the week. I never looked back! I didn't come under any pressure to join the family business; quite the opposite, in fact. For much of the first year I lived at home and worked for my father for free. I had to persuade him that my heart was in it; we took it from there."
Taking Over at The Top
Adrian has only recently taken over the role of MD from his father. He explains how this affected the business and how he felt about becoming MD.
"My new role became "official" in 2008 when my father, the previous MD, became the company chairman. In truth, however, the shuffle was a more gradual process. I had been the company's technical director for 20 years, helping to take Fracino through bad times and through good times; my job description had expanded and my responsibilities had multiplied. At the same time, my father was hoping to take a step back from the business. So my appointment as MD seemed like a natural progression.
Keeping Business in the Family
As for where Fracino looks for business advice, Adrian is very clear. "We wouldn't rule out getting external advice, but we are a self-reliant bunch and we learn from one another. We have had our problems like any other family business. The recession in the late 1980s and early 1990s hit us where it hurt. A number of Fracino customers, some of whom owed us significant sums, went under. We were left about £190,000 out of pocket, which was a body blow in such a difficult climate.
"We learned from this experience. These days, we aren't as trusting as we were back then! It is worth noting that this tough lesson has paid off: the UK economy is in recession once more, and Fracino is in an extremely vulnerable sector – UK manufacturing – but this time round we are going from strength to strength. Production is up by 20 per cent in 2009, and we are now exporting products to South Korea and the Indian subcontinent."
So, how are decisions made in such a close family business? Are there ever disagreements and how do the family deal with any conflicts about the business and where it's headed?
"When it comes to business, my father and I are cut from the same cloth. We have never disagreed about the direction of the business. I wouldn't say that it has all been plain sailing for Fracino – but the company has certainly benefited from having two firm hands on the tiller. My father and I bounce new ideas around, and put them into effect if – and only if – we are both in agreement. This is one of the advantages of being a family business: the decision-making process is delightfully short and simple."
The Next Generation
Now that Adrian's daughter Rebecca has joined the family business, there are three generations of Maxwells in Fracino. How do the younger members of the family fit in, and is there pressure for children to join 'the family firm'?
"Rebecca is a Maxwell: she has been coming out in the vans with us since she was a baby, and coffee runs in her blood! We didn't ask her to join the company, though: that was her idea, and we made her work hard to convince us that the family business is where her future lies!
"Here at Fracino, we think it's important to let the younger ones find their own way first. It's better for all of us. That way, if they do come on board, they don't see it as an "easy way out". Rather, they have already experienced the working world and they are committed to the company 100 per cent. They are also likely to bring additional, relevant skills with them. When I joined, I brought with me the engineering expertise that I had gained at Rolls-Royce.
"Likewise, Rebecca has brought a good skill-set with her. Before she became our company trainee, Rebecca was a supervisor at a bustling local coffee shop. She has a bubbly personality, great people skills and she is good at sales, too. Fracino prides itself on its friendly aftersales and customer care, so her abilities will be put to good use here. We expect her to go far – and it's wonderful to have a third generation on board."
And we have to know - how much coffee does Adrian drink every day?
"I used to drink it by the gallon – or so it seemed! I have cut down, but I still drink around four cups every day!"
You might also like...