Bringing Consultants Into Your Family Business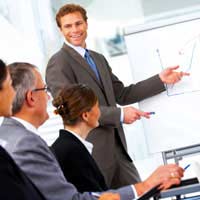 No matter how well you organise your family business to make best use of the talents available to you, there will be times when you need skills and expertise that your existing staff just don't have. Training can be a solution to this, but it takes some time to put into effect. Taking on outside staff can help, but may be impractical if you don't expect to need those abilities on a long term basis. Often the best solution is to bring in a consultant.
What Consultants Do
If you've thought about hiring a consultant and looked at the prices they commonly charge, you may be hesitant, wondering if it's really worth your while. Might it not be more practical just to muddle through on your own? What is it that consultants do that makes them worth so much?
The first thing to understand is that consultants are, in general, not trying to rip you off. They often have high overheads to keep their skills up to date and, because they can't guarantee always having work, they need to make more money when they do. However many are willing to negotiate on price if your business is small. They may prioritise developing a long term business relationship with you.
When you pay for a consultant, you're paying for skills and expertise that are expensive to develop, and you're paying to have them available to you instantly. Because the consultant's reputation - and future employability - is riding on it, you can usually guarantee getting a good job done. What's more, a skilled consultant should be able to tailor their skills to your business, not only solving the immediate problem but improving your long term efficiency.
Working Well Together
When you hire a consultant, it's in your interests to make it easy for them to do their job, thereby reducing the number of hours you need to pay them for. Make sure that you have a very precise idea of what you want them to do, and that you can explain it clearly. All supporting materials should be easily accessible so that you don't experience delays whilst you go hunting for lost records or similar.
It's vital that staff cooperate with your consultant and don't hinder their work. This can be a problem if some of them resent the expense or feel that their own skills have been underestimated and they could have done as good a job themselves. If you anticipate disputes of this nature, try to get them out of the way before the consultant arrives.
It's a good idea to discuss your problem over the phone with the consultant in the first instance, to get a quote and to establish whether or not they're really the right person for the job. Don't be shy about asking to see recommendations - a real professional will understand.
Business Consultants
As well as bringing in consultants to do specific jobs, it may sometimes be worth your while to use the services of business consultants. These are people who will come into your business at critical times - such as when you're trying to expand or when you're struggling after the loss of an important section of your market - and look at your general business model and the way it functions, with a view to making it more effective.
Often employees are intimidated by the presence of business consultants because they are concerned that they may lose their jobs as a result. There's no reason why anybody should have to worry like this in a family business. Such a consultant isn't there to tell you what to do - they're there to advise you on how you can make maximum improvements in accordance with your own priorities. You'll find business consultants with a range of specialities, so it's worth looking for one who suits your particular needs.
When you bring in a consultant, you're investing in your business and its future. Employees don't need to worry about competition. By making the business stronger, you're creating more job security for everyone.
You might also like...