The Pro's and Con's of Hiring an Outside Manager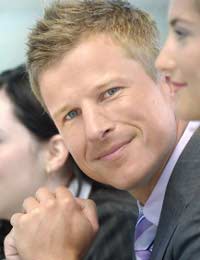 When you own your own family business, the default assumption is that you'll manage it yourself, yet an increasing number of such businesses are hiring in outside managers to supervise their day to day affairs. Why is this? What are its advantages and disadvantages, and how can you determine whether or not it's right for you?
Professional Skills, Professional Attitude
Many new business owners are good at the type of work their business does but rather less skilled when it comes to management. It's possible to take training courses and it's possible to learn on the job, but if you really want to hit the ground running then nothing beats bringing in an experienced professional to take charge of things.
Even with training and experience, the fact you own a business doesn't mean you'll find you have a natural talent for day to day management. Some people continue to struggle with this, and in these circumstances, too, it can be best to bring in an outsider.
As an outside manager doesn't have any family allegiances, they're not going to be biased - or be perceived to be biased - towards particular family members, so you won't have to worry about petty jealousies interfering with business. An outside manager is also likely to be less emotional and less sentimental, which will help when hard decisions have to be made.
Trusting An Outsider
Whenever you go about hiring staff from outside your family, you'll have to deal with issues of trust. You or your existing staff may feel uncomfortable about giving so much control to somebody whose interests differ from yours and who doesn't have the same personal stake in the business. You'll need to choose your manager very carefully to minimise these concerns.
When people who own a business are being supervised by an outsider, resentment can develop, and it can sometimes be difficult for the manager to assert their authority. You should aim to find an experienced individual who is used to coping with this kind of problem, and you may need to remind your staff that it's in the long term interests of the business to listen to this stranger even when they may think they know better.
Some managers specialise in working with new companies and making them successful before moving on. Although they charge a high fee, managers like this can be a good investment, especially for an inexperienced business team. Make sure they have a good track record which you can verify.
Business And Personal
Hiring an outside manager can provide big advantages for your business. However at a personal level it may deprive you of some of the things you set up the business for. Although you can learn from watching an experienced manager at work, you may have limited opportunities to do this if you have other work to do for the business. By bringing in an outside manager you could miss out on the learning opportunities inherent in doing it yourself.
Some people also find that they get less satisfaction out of business ownership when they're distanced from it by the presence of an outside manager, preferring a more hand-on approach. Although management can be difficult and taxing, you may find that, once you've got the hang of what you're doing, you find it quite enjoyable.
If you do choose to bring in an outside manager to look after your family business, remember that the duration of their involvement, and the type of work they do, remain up to you. Though it's likely to be bad for the business if you start interfering all the time, major decisions will remain in your hands and in those of your shareholders. The manager's presence won't make it any less your business.
You might also like...