Registering as a Family Business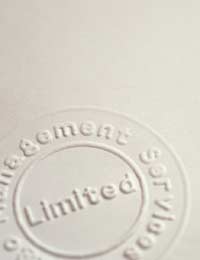 When setting up a family business it's important to think carefully about your options. What will the best business model be for you? How will you incorporate younger family members into the business and how can you keep your business model flexible to accommodate probable future changes? How should you approach the practical business of registering and what changes will you need to make in your household as a result? In the early stages you will have to deal with a lot of paperwork, but don't be intimidated - it's really much simpler than it seems.
Types Of Business
There are two business models which can be practical for family businesses - limited companies and limited liability partnerships.
A limited company is more formal in structure but has the advantage of being clearly defined in law as separate from you and your household, so it's easier to make sure that your domestic finances don't become entangled with it. On the other hand, limited companies are subject to more legislation and may be required, for instance, to take out insurance policies in circumstances where these are not mandatory for partnerships. Partly because of this, and partly because they're so easy to set up, limited liability partnerships are the most popular type of business for family enterprises.
It's also possible to set up an unlimited company, which is more flexible because all its financial ventures are guaranteed by the possessions of its directors, but this is usually a bad idea for a family business as it can put the whole household at risk.
Registering Family Members
Once you have established the business model you want to use, you'll need to decide which members of your family are going to take legal responsibility for it. Other family members can then join the business as employees, as investors, or, in the case of a limited company, as shareholders. If there are only two or three of you, it's usual for everyone to register as a partner or director, but in cases where the family business is larger at the outset it's usually the managers who register.
Although younger people are often keen to be involved in a family business, the minimum age for registering as a partner or a company director is normally sixteen. However, individuals under the age of eighteen still cannot sign binding contracts, so they cannot hold positions of responsibility such as company secretary. If they join the family business as junior partners or directors they will have the option of succeeding to such roles in the long term.
It's a good idea to make your children into partners or directors in your business as soon as possible, if they're interested in being part of it, as this makes the process of succession much simpler. It means that, if anything happens to you, the business will remain in their possession, though they may need to bring older people on board in order to be able to legally operate it.
The Practicalities Of Registering
Registering a business has never been easier! You can now download all the forms you need from the Companies House website. You'll need a lawyer to oversee you signing the forms, in order to make it all legal, but this can be done at a relatively low cost. Once your registration has been processed you'll legally be able to start trading.
If you're running your business from home, don't forget that you'll also need to notify your local council so that any appropriate changes can be made to the way you are registered for council tax. You should also register with your local business support centre so that you can take full advantage of the services they have to offer.
You might also like...