Drawing up a Family Business Constitution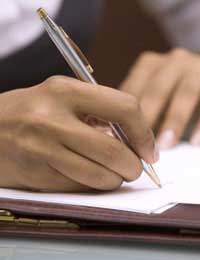 The best way to ward off trouble in a business is to prepare well in advance and the best way to avoid disputes is to have clear, formal rules, so drawing up a constitution for your family business should be considered an essential requirement. But what should you include in a document like this? How should you make sure it's appropriate for your particular business, especially if you have limited experience? And how should you negotiate with other family members to make sure your constitution is fair to everybody?
Creating Ground Rules
When setting up a family business constitution, many people are unsure where to start. In the first instance, you need to get together with you fellow directors or partners and discuss how you want the business to be run. It can be useful to begin with a mission statement describing what you want to achieve - for instance 'a stable, fiscally cautious printing business which will employ as many family members as possible', or 'the fastest pizza delivery service in the area with a focus on creating jobs for younger family members'. The statement will give you a point of focus and an agreed target to work towards.
You can then consider the following points:-
How will the business be structured? How will family members enter it and how can they leave? Can it take on outside employees and, if so, how should it manage them?
How will business decisions be made? Will the business have a purely democratic structure or will there be a hierarchy for managing its day to day affairs? How much shareholder support will the manager need before making certain types of big decision?
Where will responsibility lie? If you're splitting the business into separate areas, who will be responsible for each of these? What will the consequences of bad decision making be? To balance this, what rights do different positions within the business entail?
How will disputes be handled? How can controversial decisions be challenged? How can employees make complaints and how will those complaints be processed? How will you make sure that there's good communication within the business?
Maintaining Flexibility
Although it's important to have firm rules, it's also important to make sure that those rules can cover a wide variety of possible future situations, not just the set-up you have now. Make sure they're flexible enough to let the business expand, to let it take on outside employees, and to let it be passed on to the next generation. A good family business constitution should include a clause about how it can itself be amended, though this should always require the participation or consent of the vast majority of the shareholders.
Making It Legal
No matter how carefully you've worded your business constitution, its a good idea to get a lawyer to look over it to make sure you haven't inadvertently created any loopholes or inserted clauses that you can't legally require people to adhere to. The business directors or partners and major shareholders should then sign it in front of a lawyer to confirm their acceptance of it.
Although it's possible to run a business with a simple agreement rather than a legally binding constitution, and although it's unlikely that any member of your business will resort to the law in a dispute with the others, making things legal gives you all a greater degree of protection. It means you can relax and stop worrying about how to approach your day to day business dealings - it's all written down for you. This means that you will be able to resolve disputes in a practical manner without putting undue strain on family relations.
You might also like...