Motivating Outside Employees in a Family Business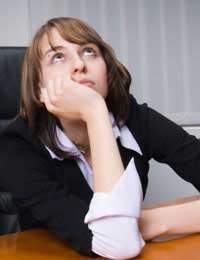 Motivating employees is never a simple matter, but it's usually easier in a family business, where everyone can clearly see the potential rewards for hard work. However outside employees in a family business have no such motivation and can often feel excluded. How can you provide inspiration and motivate them to work hard?
Short Term Rewards
Family members working together in their own business tend to be motivated by the awareness that their work will improve the family's situation in the long term. An outside employee however will enjoy no part of that reward and may not even expect to be with the business for a long period of time. Supplying suitable short term rewards thus becomes more important.
Short term rewards can come in many different forms, from cash bonuses to time off to permission to dress differently at work. The important thing to remember when you're providing opportunities for your outside employees to earn these rewards is that you shouldn't exclude family members from the scheme - even if they do have other rewards to look forward to - because it's important that all your employees should feel they have equal status and are part of the same team.
Workplace Atmosphere
For most people, one of the most important factors about any job is the atmosphere in the workplace. In a family business this is often more relaxed than usual, but outside employees can feel awkward and excluded, spoiling the atmosphere for everyone.
Making an effort to include your outside employees in social activities and to welcome them as part of the team can make a big difference to their motivation. Of greater immediate importance than making them feel as positive about the business as family members do is making them feel more positive about it than they do about other places where they've worked. If they find the atmosphere relaxed and friendly and feel they're appreciated, they're more likely to work hard and to stay.
Promotional Prospects
Outside employees in family businesses often report that they are unhappy because they feel they have no promotional prospects, and so they don't see much point in working hard. Many feel that there will always be a family member who will be chosen for a senior position before they are even considered.
In a small business there are often few promotional prospects for anybody, though you can go some way towards alleviating the problems this causes by giving people impressive job titles and distributing responsibilities such that they will have something good to add to their CV's. If the business is expanding however it's important to give outside employees serious and equal consideration for emerging senior roles.
Outside employees need to be able to have faith that you will choose the occupants of new posts according to merit, not just on the basis of family allegiance. If they see promotion as a realistic prospect they will have a real reason to try and impress you. This will have the added benefit of making family members work harder to compete.
You might also like...