Taking on Outside Staff in Your Family Business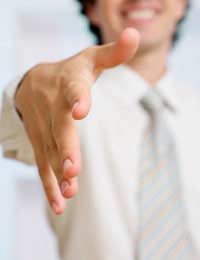 No matter how carefully you structure your family business, there will often come a point where you need to consider taking on staff from outside the family. Perhaps you'll find that you need someone with specialist skills; perhaps you'll need to replace a family member who leaves at short notice; or perhaps you'll want to expand. Whatever the reason for it, taking on outside staff can be a complicated business, and it's important to get it right.
Making Good Choices
Much of the success of family businesses tends to be based around their teamwork and the trust that different members of staff place in one another. Taking on outside staff can potentially disrupt this and negatively effect the core strength of the business, so when you choose such staff you should look not only for people who have the right skills, but also for people who seem likely to be able to fit in.
Joining a family business can be daunting for a new employee, who will naturally feel like an outsider at all levels. Look for someone who seems confident enough to cope with this and to let you know if they're having problems. Sometimes it can help to choose a younger person who is more likely to be adaptable and less likely to get into conflict with your existing staff.
It's often a good idea to discuss the situation with your existing staff before you start looking for an outside employee, so that you can be sure you're making a decision that is appropriate for all of them.
Developing Good Working Practices
No matter how carefully you choose your outside staff, it's what happens once they start work that really matters. If you're providing an initial period of training it can be helpful to use this time to make introductions - even to family members they won't be working with directly - and to offer them the chance to participate in team building exercises so that they feel more like part of the group. Even just taking them to the pub or inviting them to a family meal can make a big difference.
Ideally an outside staff member should be able to operate within your business just like any other, but you should monitor their progress carefully to make sure that they're not running into difficulties. Sometimes staff who are members of the same family can close ranks against an outsider without even thinking about it, making it difficult for them to do their job. It's your job to remain neutral in these situations and ensure a fair outcome.
Another problem frequently faced by outside staff in a family business is difficulty in asserting authority, even when they're officially in senior positions. Sometimes more established staff, confident of family allegiances, don't take them seriously. Explain to your family staff that appropriate respect for the new arrival is vital to the well-being of the business, and is thus important for everybody.
Outside Staff And Expansion
Sometimes the needs of your growing business will be such that you need to take on a number of outside staff at once, or need to employ them in relatively senior positions - for instance, when you're opening a new branch office. In order to keep proper control in this situation and maintain the family character of the business, it's a good idea to make sure that, if possible, a family member is appropriately placed to oversee the new employees.
Sometimes family business members worry that the arrival of a number of outside staff will dilute the character of the business and detract from its initial purpose. You may wish to hold a special meeting about this, to address their concerns and to emphasise how the growth thus achieved will strengthen the business in the long term and thus benefit the family, with the family remaining in control.
You might also like...