Crisis Management Systems for a Family Business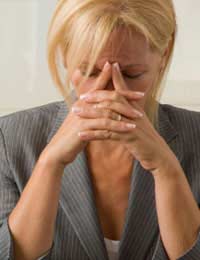 Every business can find itself in a crisis. This can take many forms from internal issues with family members, to a commercial crisis that is impacting on the family businesses ability to trade profitably. Crisis management should be part of every family business as without it, your business could become deadlocked in a decision making process, or begin to lose market share that ultimately results in the family business failing. All businesses have to face a level of risk, but the risks that your family business may have to contend with can be managed with business continuity systems.
Developing Crisis Management Systems
The crises that could face your family business can be manifold. Commercial risk was highlighted several years ago by the Buncefield fire where many businesses lost valuable assets. What this fire taught was that crisis management must not only look at the internal risks within a business, but also external risks as well. A family business may also face special risks that relate the unique way in which the business is set-up and operated. Many of these risks revolve around staffing and the internal conflicts that could lead to a business crisis.
Below are key areas of a family business where conflict may arise. Crisis management systems should be designed to not only prevent any crisis from occurring, but should also have clearly stated procedures to remedy the crisis in the shortest possible time.
1: Decision Making
A family business has to make fast, decisive and efficient decisions just like any other enterprise. However, a family business because of the emotional capital that its members have in the business can sometimes lead to conflict and then crisis. The decision making process can easily become deadlocked, which ultimately leads to a serious business crisis.
The key to avoid this crisis is to have clearly laid out written procedures when a deadlock occurs. Decision making by committee can sometimes be helpful, but many family businesses find that having a single person making final decisions at board level is the most effective way of avoiding any decision making crises.
2: Intellectual Property And ICT
The information that is contained in a family business could be its most precious asset. From market information to detailed customer profiles, ensuring this data is safe and secure is a top priority for your family business. As we have already mentioned, the Buncefield fire showed that any business can be vulnerable. The ICT systems in a family business must be robust and have well defined back-up and archiving procedures that will ensure any crisis is avoided. Research has indicated that of the businesses that suffer a major loss of data, nearly half never recover their former market share.
3: Key Personnel
Many family businesses don't realise that they rely on a few key people to run their businesses on a day-to-day basis. Crisis management must look closely at the human component within the family business. What would happen if a key member of staff was ill over a long period? What if a key employee suddenly handed in their resignation? Your crisis management systems should have procedures laid down to cope with these eventualities.
4: Market Intelligence
Crisis management is not just about managing conflict within your family business. All enterprises operate in a wider commercial market. Ask yourself if your family business has intimate knowledge of its market. Try and identify trends that will give you early warning signals regarding any crisis that may befall your market and therefore impact on your family business. The more you know about your market sector the better prepared you will be to whether any crisis that does occur.
5: Plan For Emergencies
The bombings in London highlighted the disruption to transport and other infrastructure can have. Good crisis management should plan for emergencies in the transport and energy systems. Audit how the staff working in your family business get to work. Could this be massively disrupted? Think about your suppliers. If they cannot deliver to your business could it carry on trading through the crisis? Try and stockpile materials that are mission critical to your family business. And look closely at the energy supplies to your business premises. If these were cut would your business continue trading as normal?
Crisis management is simply a set of procedures that your family business has thought through in detail. Yes, you can insure against most of the issues and conflicts that may happen to your business, but having well defined action plans to manage a crisis is imperative.
You might also like...