Closing Down a Family Business: Having a Clear Exit Strategy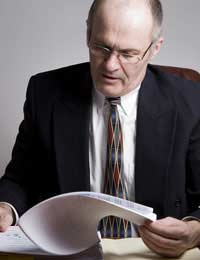 It may seem strange to think about it when all is going well, especially if you've only recently started up, but every business needs a clear exit strategy. This is particularly important in the case of a family business, where those involved can potentially come to feel trapped, putting a strain on family relationships. Even if you don't want to close down your business in the foreseeable future, knowing how to means that you can always be comfortable with your options and you'll be ready to cope if your circumstances unexpectedly change.
Fast And Slow Exit Strategies
Exactly how you should best go about closing down your family business will depend on the urgency of your situation. If you have little time in which to manoeuvre, you should send out notice to all your customers and refund them where appropriate, and set about selling off your stock as fast as possible. Auctions are a good option for this as they can help you get a good price on diverse goods at short notice. If you have visible premises such as a shop front, you can put up notices to attract customers who will soon spread the word and buy up your goods quickly if you're offering appealing prices.
If you simply can't dispose of your stock in time, you can write it off as a loss when you close.
If you have more time it's worth pacing your exit strategy so as to recoup the maximum amount of money and maintain the best possible relations with customers, staff and trading partners, so that you can work with them again in future if you should ever become involved in a new business. Start by ceasing to take new orders and contact old customers to see if they might be interested in buying your stock at reduced prices.
Even if you operate a service based family business you'll have equipment to sell, and the easiest way to do this is to get in touch with other people in the trade - your former rivals - to see if they're willing to buy it. You may also be able to sell some of what you have to family members at nominal prices.
By giving your staff as much notice as possible that you plan to close, you can make it easier for them to find new jobs. After closing down, you should continue to keep an eye on your business post. You may still have references to write, as well as other paperwork.
Dealing With Debts
Should you pay off your debts before your business closes down? If you have a limited company or a limited liability partnership, they can't be passed on to you as an individual, so many people wonder why they should bother. However, failing to pay off debts can be bad for the credit ratings of everyone involved in the business, crippling you financially for years to come. What's more, your creditors will be allowed to recoup their debts, as far as possible, by laying claim to the business' assets, which could include things you had hoped to keep for family use. You can't leave the company with debts and walk away from it with money.
For this reason and others, sometimes selling the business is a better option than closing it down. Provided it's not deeply in debt, you may be able to find a buyer who will leave you in a stronger position financially. Trade journals and business-to-business publications are a good place to advertise if you're seeking to do this.
Getting Your Papers In Order
It might sound obvious, but when you close down your family business it's really important to make sure that all your papers are in order. If you forget to inform all the appropriate bodies (Companies House, the Inland Revenue, your lawyers and accountants etc.) - as many people do - you can potentially find yourself in trouble years later.
Keep a clear record of the closing down process so that you can access it later in case of problems and prove that you did everything properly. Then, with the business safely off your hands, you can get back to your family life.
You might also like...