What to do if Somebody Offers to Buy out the Business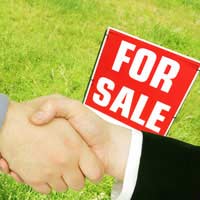 If you've worked hard and have successfully built up a thriving family business there's a strong possibility that, sooner or later, somebody will express an interest in buying it. What should you do if this happens?
Often the offer will involve a very large sum of money, but how can you evaluate what your business is worth and how can you put a price on what it means to you and your family on a personal level? Can a buy out be a good thing, or is the offer a sign that you're already onto a good thing and should stick with what you've got?
The Value Of Your Business
How much is your business worth?
There are several things you should consider in calculating this:-
The value of your capital and material assets. This is what's used to calculate the core value of your business if it's forcibly sold.
The amount of profit you're making. How will this stack up over time and what might it mean for the business' growth?
Your rate of growth. Based on this, you can work out what your business is likely to be worth in a year's time.
Probable future changes in the marketplace. Are future events, such as changes in regulations or new manufacturing techniques, likely to have a significant effect on the business' performance?
By carefully analysing each of these factors you can work out whether or not the money you're being offered for your business is really a good deal. You'll need to compare short term and long term factors and figure out what's most important to you. In the long term, hanging on to your business will almost invariably generate more money (or the offer wouldn't be made), but it may be worth more to you personally to have the money in the short term, and by investing it wisely you may have the potential to generate still more.
None of this will tell you how you should value your family business on a personal level. It's okay to be sentimental about it - after all, you've worked hard to create it and it's been a major part of your life. You may also have intended to pass it on to your children.
If you feel so strongly attached to your business that the idea of selling it is really upsetting, don't do it. You're under no obligation to let the buy out go ahead just because there's big money on the table. Part of the point of building up a family business in the first place is to do something that makes you happy, so trust your instincts and make sure your decision is the right one for you and your family.
Terms And Conditions
Aside from financial considerations, there are several other important things to determine about a buy out proposal. Every such proposal is different, and they can often be negotiated until they suit you better.
Think carefully about the things you would want if you were to agree to a buy out deal. For instance, you might want to continue to work for the business and to have guaranteed employment for other family members, or you might want to keep the copyright on some intellectual property related to the business. Most people looking to buy a business are willing to work on arrangements to provide some security for the seller's future.
Looking To The Future
If you agree to a business buy out, what then? This is the question that ultimately keeps many people from saying yes. If you've worked non-stop on it for years, it's hard to imagine what you might do with your life once it's gone.
Of course, if you have a large cash lump sum, it can be tempting to retire and do some of the things you've always dreamed of. You'll also find that having built and sold a business will make you highly employable and you may be able to walk into a high paying job working for somebody else. Or you may wish to do what a lot of former family business owners do, and start another one. After all, once you've got the know-how and you know your team works well, there's no reason why you shouldn't be able to repeat your success.
You might also like...