Distribution of Assets: Giving Control to Family Members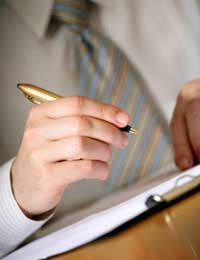 In a business, assets can be at risk if financial troubles occur, with the business' property able to be seized to help pay off bad debts.
There are various ways you can seek to protect the assets the business depends on by giving control of them to individuals, but this is difficult because it requires a lot of trust between the business owners. In a family business, where trust comes more naturally, doing this is easier. Distributing business assets between family members can keep them safe even if your business collapses, safeguarding your money and making it much easier for you to start up again in future.
Ownership Of Assets
Just how various assets are owned, and who by, depends on the sort of company you are running. In a limited liability partnership, equipment used day to day usually belongs to individuals rather than to the company itself, unless it has been bought specially for the company with money from the company account and declared as an expense against tax.
In a limited company, however, equipment may belong to the business or to individuals, but very often individuals gift it to the business (in order to boost the company's assets at the formation stage and thus improve the likelihood of attracting funds from elsewhere) or sell it to the business (so as to declare it as an expense, though they may still use it privately as well).
In a home-based business it's especially important to keep clear records of what belongs to the business and what does not, so as to protect domestic assets. Premises can be owned by the business or by individuals and money must be kept in registered business bank accounts. However, by arrangement, the business can use money owned by private individuals, just as it can use equipment in that situation.
Distributing Assets
If anybody can own an asset used by the business, why distribute business assets among family members? There are several reasons for this. First of all, in the case of money, distribution can help to avoid tax. For instance, if certain family members own shares in the company but don't work for it or anybody else - if they're retired or full time home-makers, for instance - they can receive a significant amount of money from the business in the form of share dividends before becoming liable for tax, and they can keep this money available to reinvest at a later date, as an when the business needs it.
Meanwhile, shareholders who would incur tax can opt to receive credit notes from the business in lieu of their share of the money, effectively reinvesting immediately. Money which has been paid out by the company will, naturally, be counted as a loss when it comes to calculating end of year tax liabilities.
If you have any concerns about the reliability of family members, distributing assets widely lowers the risk for the business, as it's less likely that a significant amount of informal deals will be reneged on. Of course, whenever you trust an individual to look after money or other assets on behalf of the business with no formal contract (which you can't have if you want to avoid tax), you're taking a risk, but family relationships can mitigate this to an extent.
Distributing assets can also make the business safer if you agree to provide a personal guarantee for a business loan. In this case everything you own will be at risk, as will the assets of the business itself. Your guarantee will be treated as worthless if you own no substantial assets of your own - such as a house or car - but giving control of assets the business uses to other family members means that at least those will be safe if things go wrong, leaving you with the potential to rebuild.
You might also like...