Expanding a Family Business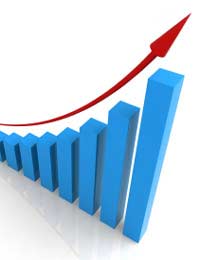 Expansion is always a nerve racking process for a small business. It can be very exciting, as lots of new possibilities emerge and everyone looks forward to a more successful future, but it can also be dangerous, as balancing cashflow is tricky, and the extra work involved can be exhausting.
When you're expanding a family business you need to be extra careful to make sure that all involved are coping with the challenges - but if you can expand successfully, your whole family can reap the rewards.
Choosing The Right Time
For most businesses, knowing it's time to expand is about reaching that point at which the business can no longer cope with all the opportunities available to it at its current size. If you're regularly having to turn down work and you expect demand to remain that high or the foreseeable future, expanding may be the only logical way to move forward. However there are a number of things you should consider first.
Expanding a business takes an awful lot of time and energy. It's something you should only undertake when you know that everyone in the business is ready to take on that challenge and see it through to the end. You'll all need to be in good health and you shouldn't expect to have much energy left over for social time - or family time - until the business has stabilised again. This will mean talking to family members who are not a part of the business and making sure that they're ready to deal with your absence, as well as to provide support for you when you leave the office feeling exhausted.
If you have young children you may want to wait a few years before you expand so that you don't miss out on spending important time with them.
Expanding Your Vision
Expanding your business also requires expanding your conception of the business - your understanding of how it will work and your ambitions for what it can become. Unfortunately, this is often a stage at which family members discover they have different ideas about what is appropriate for it, so you may come into conflict. Try to work through this stage with plenty of discussion before you actually begin the expansion process. You should also take care to work out which expansion strategies are best for your business on a purely practical level. This will include determining your future plans for business management.
Expansion And Personnel
Business expansion inevitably means that you'll need to alter your management structure - for instance, by putting a branch manager in charge of a separate office.
You'll also find that the duties of managers change and that they need to understand far more complex business issues in order to be successful. Unfortunately this can mean that long-established managers suddenly have difficulty keeping up. If they can't manage to do what the job requires of them in the new, larger company, you may have to ask them to move into a less demanding role. Obviously this can be very upsetting for hard working, ambitious individuals, and it can lead to bad feeling within the family. Try to anticipate it by discussing the possibility that it could happen to any of you, before you begin the expansion process.
When you expand, you'll almost certainly need to take on new staff. This may mean taking on outside employees for the first time. You'll need to make sure that everybody in the family is comfortable with this and that you have prepared yourselves to cope with the complex issues that can arise as a result.
Expanding your business raises a lot of complex issues that you'll have to address as a family if you're to be successful. The stakes are high, but there's a lot to play for.
You might also like...