Keeping Emotions Out of Family Business Decisions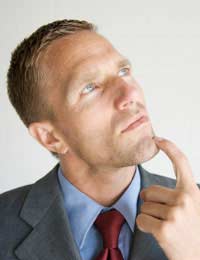 Families are naturally emotional environments. Businesses are not. How can you make sure that the strong emotions often generated by family situations don't spill over into your business and interfere with the way you make decisions? What safeguards can you set in place to keep family feelings and the practicalities of business apart, and how can you make sure that other family members understand the importance of keeping a clear head when it comes to management?
Defining Separate Spaces
When you work with your family it's important to establish separate spaces for domestic matters and business ones. These may be physical spaces - such as a home office into which family matters do not intrude - or they may be defined in other ways - for instance, no family talk between 9am and 5pm, or no family talk whilst you're wearing your business clothes.
Establishing definite opportunities for family matters to be discussed later will reduce the temptation to violate these spaces. When you are in your business space, family members who are with you should become business members first and you should deal with them only in the context of doing work for the business. This doesn't mean you can't be friendly or make occasional small talk, but you should approach that as you would approach it with business colleagues.
Interruptions from the family should be made only on those occasions when, if you were working for somebody else, you might expect to receive a family phone call - when there are genuine emergencies.
Because these rules will have to work for everybody, this is something which you should discuss with your family at the earliest possible stage in the lifetime of your business. If set up properly, this means that you'll all be able to think of work as a refuge from family problems, even if you're doing that work within the family home.
Dealing With Emotions
If all is not well within your family it can be difficult to concentrate on business, even if the trouble itself has not spilled over into your business space. In the first instance, you should try to avoid making important decisions when you're feeling emotional, even if your feelings have nothing directly to do with the work at hand. However, when situations are ongoing, this can be impractical. In this situation, try to set your emotions at a distance and analyse how they are affecting your reasoning capacity.
Are they making you feel biased towards one particular course of action? If so, try to argue against yourself from a rational perspective. Is that really the best course of action to take? What are the practical reasons for it? Take your time and don't let anyone pressure you into making decisions too quickly.
Sometimes emotions can affect business decision making even when everything in family life is good. For instance, you might find yourself having to deal with a conflict between a family member and an outside member of staff. Your emotions will probably incline you to side with your own flesh and blood, but this might not be fair and it might not be the best course of action for the business. Always approach situations like this cautiously and ask yourself what your real motivations are for wanting to choose one action or another.
Can Emotions Ever Be Good For Business?
Even in business, emotions aren't always a bad thing. Though it's important not to let them cloud your judgement, they can potentially add to your drive. After all, much of the morale of a family business is usually based on the desire to improve the family's situation, which is essentially an emotional drive. Though you shouldn't let an excess of optimism encourage you to take inappropriate risks, a generally optimistic attitude in the workplace can help everybody to do a better job, and an atmosphere in which people feel comfortable expressing positive emotions can be more pleasant for all involved.
You might also like...