Long Term Business Planning Across the Generations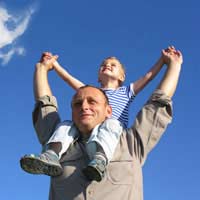 One of the big advantages of a family business that gets passed down through generations is that it provides the opportunity for really long term planning.
Though many aspects of business planning will need to be adjusted on a frequent basis to account for the fluctuations of the marketplace, developing really long term aims and strategies can really give you the edge over rival business which, by their very constitution, are forced to make all their decisions on a short term basis. How can you take best advantage of this, and how should you approach the complex business of long term decision making?
Long Term Investments
One of the best options open to long-term business planners is putting money into long term investments. Naturally there's some risk attached to this type of business planning, as it means you may not be able to access your funds in a hurry if you need one, but if the business is stable and doing well then it's a good way to put surplus cash aside for the future and generate large amounts of interest.
Long term investments can also be an effective way of moving money across generations. If there is money in the business that cannot immediately be accessed upon succession, new managers have time to find their feet and make their mistakes before the larger sum becomes available to repair any damage and take the business forward into the future.
Acquiring Property
Following the downturn in the housing market, many people now dismiss the idea of security through property ownership as a myth, but that doesn't apply to long term business planning. If you approach property ownership using a really long term model, you can reduce the risks involved by saving up and investing at a manageable rate, so that you never have to take out large loans or mortgages.
In the long term, even if the real value of your property drops, much of its value to your business will remain constant because it will still mean that you don't have to pay rent for your premises. When you own all your own business property, your business will be in a much stronger position for future planning.
Training And Succession
Long term business planning in a family business inevitably revolves around the issue of succession and who's going to take over ownership in the next generation. With this in mind, it's never too early to develop training programmes.
You should be thinking not only about future managers but about all those who're interested in getting involved when they're old enough or when they've got other life issues out of the way. As well as training managers, you should be training skilled workers and administrators.
Careful long term business planning can enable you to anticipate probable future changes in the market due to shifting demographics or the arrival of new technologies. For instance, if you manufacture children's clothes you can keep an eye on the birth rate to see how you might be affected five or ten years down the line and determine, accordingly, whether you should expand or scale back your work. Try to build these strategies into your training programmes so that the next generation will develop skills suited not just to the present day business world but to the one that is most probably waiting for them.
You might also like...