Strategic Planning: Business Development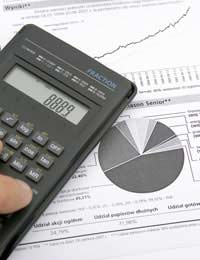 In any business, strategic planning is something which ought to involve as many people as practicably possible, at least in terms of assent.
In a family business, where family members are likely to be impacted by future strategy on a personal as well as a business level, this is all the more important. Planning needs to take the needs of the whole family into account, and it also needs to account for probable future family developments such as the arrival of new children or household members moving away. Good, thorough strategic planning can make the day to day work of the business much easier to do.
Strategic Planning Meetings
Strategic planning is something which should always be a part of your Annual General Meeting, but it can also be a good idea to hold other meetings throughout the year whenever events make it necessary for you to undertake a major revision of your strategy. Meetings should always be formally announced - don't just assume that all family members involved in the business will hear about them. Encourage silent partners to attend if possible.
Strategic planning is something that takes time, so don't expect to be able to get it all done within the course of a meeting. Proper preparation is essential. If you have ideas you would like to develop or suggestions you would like to make, do your research beforehand and try to get together all the relevant information in a dossier which can be handed out to those intending to attend. Remember that there are no fixed rules as regards to strategic planning in a business - what matters is to understand your trade and the marketplace well and to allow a sufficient degree of flexibility to cope with changes.
Planning for the Family
Developments in a family business are not just dictated by the state of the marketplace and your ambitions - they also depend on the circumstances of the family itself. This means that, even if they can't vote at shareholders' meetings, it's a good idea to bring as many family members as possible into strategic planning discussions. Make sure that you know what their personal long term plans are and think carefully about how these are likely to impact the business.
In a family business, long term strategic planning will often be necessary to deal with the transfer of Control to a new generation of management. This type of planning can't be put off until the transfer is ready to happen, but should start early as you think about training options and how you can prepare the people who are taking over. Family businesses are often more orientated towards the long term than small businesses in general, even short term planning initiatives should take into account this longer perspective.
Once you have a long term strategy in place, you'll find it much easier to make day to day management decisions within your family business, as these will be guided by your larger objectives. This means that you won't need to worry about your larger plans all the time. Once the pieces are in place, they should take care of themselves, freeing you up to concentrate on producing good routine work.
You might also like...