Managing Profits and Re-investment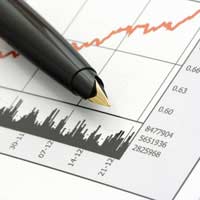 Perhaps the most important park of making any business work is knowing how to manage your money when you make it. In a family business there can be particular pressures that make it hard to retain control of profits in a practical way. Reinvesting is essential, especially when the business is young, but managing reinvestment effectively can be impeded by shareholders eager for dividends. Keeping them happy and keeping the business going at the same time requires good social as well as good financial skills. What's more, you'll need to resist the temptation to skim off profits for yourself.
Making Money Grow
Imagine that you are a farmer looking at a pile of grain after your harvest. You can turn all that grain into bread and eat it now, or you can plant some of it and watch it grow, and next year you'll have a bigger yield. A business is like a farm for producing money. If you take away all the profits as soon as they appear, you'll have nothing with which to grow the next crop of money, nothing to finance further business ventures. You may live very comfortably in the short term, but in the long term you'll be broke.
Like a farm that starts out with just a small amount of grain, a business is most vulnerable to going broke during its early years. Therefore it's essential to keep on reinvesting profits at this stage. When you're working hard for your business, it should start paying you a wage before it starts paying dividends to anybody.
Working Out What You Can Spare
When it comes to paying dividends, just as with wages, you need to start by working out how much you can spare. This is easier with dividends because you don't need to commit to finding money over the next several months, you just need to deal with the profits you've made at the end of the financial year. However you'll still need to try and look ahead to an extent so that you can work out how much of a float you should leave within the business in case of emergencies.
After working out what the business needs to keep on going as it is, you'll need to decide how much of a reinvestment you should make to support new business initiatives and expansion. It's vital that you put some of your profits back into this early on, and even in later years you'll find it necessary if you want to keep the business moving forward. Only after you've allocated this money can you take a look at what's left of your profits and set about allocating dividends.
Dealing With The Demand For Dividends
For any business manager, dealing with shareholder demands for dividends can be difficult, but it's even trickier when those shareholders are members of your own family. Denying investors what they see as their rightful returns can lead to family conflict. Because family business investors often have no business experience themselves, they may find it difficult to understand the importance of reinvestment, they may feel that they're being cheated, and they may even go so far as to try and vote you out and bring in a new manager who will give them more money. Needless to say, this could be fatal to the business.
In order to avoid these problems, you need to educate your shareholders, and you need to do it before the issue of end-of-year dividends arises. Try to keep your business accounts as simple as possible so that they can see what you've been doing and (if relevant) what you've been getting paid for. You should also try to track the growth of the business so that you can look ahead and predict the manner in which their dividends are likely to grow.
Managing profits requires a careful balancing act between reinvestment, shareholder satisfaction and, in a family business, family unity. Tackling potential problems before they develop can help things to run much more smoothly for all involved.
You might also like...