Establishing Capital Without Demand on Share Dividends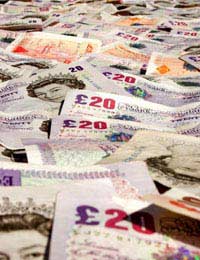 If you want your family business to enjoy security, one of the most important things you should do during its early years is to build up capital. But to shareholders eager for dividends, capital can look like a big pile of cash that's being kept from them. If they lack business experience themselves they're likely to expect all profit to be shared out amongst the investors. How can you explain to them that keeping the money in the business is likely to make their shares worth more in the long term? How can you strengthen your business without losing their support?
Boom And Bust
The recent international economic crisis has made a lot of people wary about investing their money, and, especially if they're finding their own cashflow situation compromised, shareholders may now be more anxious than ever to take money out of your business and turn it into cash. But the crisis should have taught them some other things, too, which you can emphasise when you explain why they should be patient.
It's always tempting to withdraw money when the business is doing well but, as with the wider economy, exploiting a boom creates the danger of going bust. Putting money by when the business is doing well, building up capital, gives everybody more security. It means that the business will be able to survive during hard times when profit is smaller, and it means, therefore, that shareholders can enjoy more dividends in the long term.
You can describe capital to investors as a form of insurance. By being there to draw on in the event of emergency, it protects the company from difficulties presented by temporary cashflow problems. Also, like an insurance policy, it can be traded against or used as a guarantee in order to get better deals on other financial products in the meantime. Just as a shareholder might use their house as security on a loan, the business can use its capital to free up liquid assets.
Active And Passive Money
Investing in a business is a long term strategy and investors should be encouraged to view it that way from the start. They need to understand that shares in a young company are not worth very much but that if they hold onto their shares and let the business build up capital, they can make more profit in the long term.
You can try explaining this by using the concept of active and passive money. Money which is invested in the business is always active, even if it exists as capital, because its presence there allows more money to be made. Money which they receive in dividends becomes passive because it isn't generating further wealth (at least not until it's invested in something else). Active money grows - passive money doesn't.
By keeping their money in the family business as opposed to spending it elsewhere, shareholders can reaffirm their original commitment to help grow more money for the whole family. Actively engaged as capital, their money can help the business itself to grow and can create a better future for everyone.
You might also like...