Working out Family Wages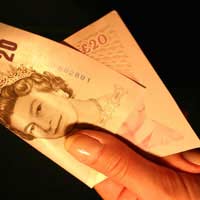 Working out who's going to earn what in a small business is always difficult, but it's still more complicated if yours is a family business. Even when it comes to spouses' wages, where all the money is going to end up in the same household anyway, there can be disputes over pay because of what it represents - recognition of the amount of effort made during working hours. Of course, it's also an acknowledgement of skills and ability, but employees don't always have the same opinion of these as management does.
Developing a wage plan is something that needs to be done by the whole family together at the start of the business venture to minimise the risk of disputes later on.
Wage Limits
Before you begin trying to work out who will earn what in your family business, you'll need to know how much money your business can afford to pay in wages overall. Sometimes small businesses don't pay wages to anybody during their first year or two, with all that money getting re-invested instead.
When you do draw wages, you must be strict about limiting the proportion of your business income that goes into them, regardless of the pressure you may face from employees. Wage cuts are always harder to manage than rises, so it's better to err on the side of caution and make sure you set your limit at a sustainable level.
Basic Wages
Once you've established the limits of your wage fund, work out how much it will cost you to pay each employee minimum wage (taking into account the way this varies with age). What you have left over is your flexible wage fund, money which can be allocated according to the value of each job, and the person who does it, to the family business. There are several factors to consider in doing this:-
Type of work - What is the average wage for this type of work, at this level, in the wider marketplace? If you can match that wage it will help to get your business taken more seriously and it may even encourage lenders to invest in the business, as they're more likely to perceive it as sustainable.
Employee's skills and education - What kind of wages could that employee reasonably expect to receive in another job? You may have to pay extra for specialist skills (such as legal and financial ones) which could command a high price elsewhere.
Level of responsibility - How much responsibility for the running of the business does that person have? Having to deal with more pressure is usually rewarded by a higher salary. What's more, employees may feel less respect for a manager who is being paid no more than they are.
Seniority - How long has that person been working in the family business? Age can also be a factor in this, as older family members will expect to earn more than younger ones.
Balancing these factors can be tricky, so it's important to be focused. Don't let yourself be swayed by other, less legitimate arguments, such as how close your personal relationship supposedly is with a particular person or how much money they may feel they need.
In the early years of running a family business it is not usual to offer overtime payments - it's easier to pay a basic salary and note that extra hours may sometimes be required. If you do pay overtime at a later stage, remember that you will have to factor it into your flexible wage fund calculations.
Wage Disputes
Inevitably, not everybody will be happy with the wages they're offered, and sometimes this will lead to protests. Make sure that your own salary is not too much higher than other people's, so that you can deal with these without seeming as if you are creaming off the profits of the business yourself.
Try to give protesters a fair hearing and address each point of concern individually. You'll need to explain that it's difficult for a small business, especially a new one, to compete with big corporations when it comes to wages, and you'll need to remind them that you personally are in the business for the sake of the family, encouraging them to share your motivation.
Rather than letting the family be split by disputes, try to bring it together and acknowledge that you may not yet be able to offer the wages everyone deserves, noting that the really important thing is the future of the family business and what that can give to all of you.
You might also like...