Appropriate Employment of Family Members to Suit Ability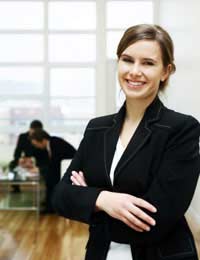 When you're deciding who should be doing what within a family business, a lot of different pressures can come to bear. Inevitably people will have their own ideas about what constitute the most appropriate forms of employment for them, but sometimes not everybody will agree on this. It's important not to let people take on jobs they can't competently do. How can you make sure that everybody is employed appropriately with regard to their level of ability? How can you deter people from taking on inappropriate employment without losing their support?
Management
The most common problem faced by families trying to start up in business together is that everybody wants to be involved in management. This is impossible in a small business and may be difficult in a larger one if some of those people simply don't have the necessary skills.
One way to find out who's capable of what, besides looking at past experience in other fields of employment, is to send everybody on the same management training course (ask your local business support centre for advice and you may even be able to do this for free). This will help you to see who's got what it takes and who is liable to struggle. It will also give the contenders a better idea of what they would be taking on - you may find that some drop out when they realise how much work and responsibility they'd have to cope with otherwise.
It's common for the older people in a family business, or those who normally operate as heads of the household to assume that management duties will naturally fall to them. Younger family members will often have difficulty commanding sufficient authority and their ideas may not be treated with the seriousness they deserve, but in some cases a younger family member may still be a better choice for a management role. Discussing the ways in which business management skills differ from domestic authority can help to reconcile older family members to this.
Skilled Positions
When you're running a business that involves skilled work or craftsmanship, it's vital that you employ only individuals with the right skills for the job. Unfortunately this is precisely the kind of work regarding which people are most likely to make over inflated claims about their ability. If you don't have past work records or qualifications to go by, how can you tell if they're really up to the job?
Often the best way to approach this is to have them develop the product or service your business will offer on a small scale, as a test run, to see how the market responds to it. Unfortunately what this won't tell you is how consistent they can be over a long period, when the work becomes monotonous and tiring. To get an idea of this you may need to consider how well they've performed in other types of work. Remember that you can request references from their previous employers just like any other business.
Underestimation
Besides the problem of family members overestimating what they can do, you'll find that some family members may routinely underestimate their ability. This can occur due to shyness or low self esteem and also due to a poor understanding of just what's expected of individuals in particular types of employment.
When you are considering how to employ people, it can help to interview them separately rather than to try and hash everything out in big meetings. Shy people will be more easily persuaded to talk one on one. If they're reluctant to take on the employment you think they're ready for, offer it to them on a trial basis with room to manoeuvre - without having to drop out of the business altogether - if they feel they're out of their depth. Provide training options not just to teach new skills but also to restore confidence in old ones.
Monitoring
Just because your business has started trading doesn't mean that every position within it is set in stone. Even managers can potentially be removed by a vote of no confidence. It's helpful to retain a degree of flexibility and a willingness to adjust the boundaries of different positions in order to help family members fit into them appropriately.
Be willing to listen to complaints about others and also to people's concerns about their own ability. As long as the core work of the business gets done, you can afford to re-engineer the business structure from time to time so that everybody is able to do work appropriate to their level of ability.
You might also like...