Conflicts of Interest: How Family and Business Needs can Clash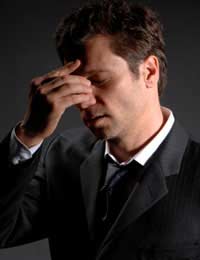 In an increasingly complex marketplace, businesses have complex needs, and administering to them can take a lot of time and energy. But families have needs too, resulting in inevitable conflicts of interest. It's important that you develop your strategies and organise your day to day life so as to minimise these conflicts. After all, it's in your interest to keep both your business and your family doing well and to work to help them complement rather than undermine each other.
Day To Day Difficulties
Avoiding conflicts of interest between business and family life begins with your day to day routine. It begins with thinking about the needs of your family and how you can incorporate them into your pattern of working life. For instance, families need to eat together and they need time to relax together in the evenings. If you have young children, they may need time to play with you or to have you read them stories at bedtime. But you may feel that you need all your working hours to concentrate on your business.
Ultimately, if you really can't sustain a decent quality of family life whilst working on your business, you should be asking yourself whether it's worth your while. Perhaps you can sacrifice a couple of years of good family time to concentrate on strengthening the business, but in the longer term conflicts like this are liable to make your life increasingly difficult. If you do choose to do this, make sure you pick the right years for it - don't miss out on your children's early years or on times when other family members really need you there.
Long Term Needs
In the longer term, both families and businesses have their own specific needs, and it's important to coordinate these in order to reduce the risk of destructive conflicts of interest. For instance, families need to be able to plan holidays together and know that everyone will be there and things won't be changed at the last minute. They need to be able to plan for events like weddings and for the birth and raising of children, for medical procedures and for support for elderly relatives.
Meanwhile, businesses need to be able to plan for expansion, the development of new products and services, big publicity campaigns, the opening of new offices, and eventually succession. Taking a carefully structured approach to this and considering needs carefully before they become urgent makes it much easier to avoid conflicts of interest. You can do this by holding meetings which involve everybody involved in either the family or the business, even if they're not involved in both, and encouraging them to share their concerns. Together you can work on developing a timeline for changes which will help to protect every individual's interest.
When Conflicts Of Interest Are Inevitable
Sometimes, no matter how carefully you plan, events will take you by surprise and both your family and your business will need urgent attention at the same time. When this happens you will have some hard decisions to make, but there are some things you can do to make it easier on yourself. The first is to take out business insurance whilst times are good. This will mean that you have extra resources at your disposal when it comes to dealing with emergencies. When these happen, you can consider taking on extra staff to get you through the difficult times.
If you cross-train your staff during the good times, increasing their flexibility and extending their range of skills, it will be easier for you to adapt when necessary.
In the end, if you run out of options, you should always put the needs of your family first and make sure you avoid being resentful about it. After all, if the worst comes to the worst, you can always start another business. Your family is more difficult to replace.
You might also like...