How to Spot and Avoid Conflict in a Family Business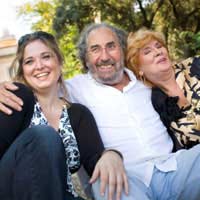 Family run businesses make up the largest number of firms in the UK, according to a report published by the Institute for Family Business. This creates a potential for a whole lot of conflict between people who are not only business associates but also members of the same family – with all of the associated tensions and problems a close connection can cause.
Watch for the Warning Signs of Conflict
A conflict in any business, especially a family run business, can seemingly appear from nowhere. Most of the time, thought, there are warning signs that something is about to blow up. The best way to make sure that there are no hidden resentments about to develop into a full scale row is to make sure that everyone gets their say. Call regular meetings, and no matter how much people complain about the fact that they have to attend regular sessions, make them non-negotiable. Tell all family business members that the weekly or monthly meeting is there for them to say their piece.
If a family member has an idea – they should be given the opportunity to discuss the idea at these meetings. If there is a conflict between family business members, they should also be given the chance to vent their spleen where necessary, but with an option to take the discussion somewhere private if a public airing of views isn't appropriate. If there are any general complaints, the regular meetings are the time that they should be discussed and it should be made clear that family business meetings are for business only. They are not for family members to complain about each other!
In-Family Fighting
The trouble with a family business is that it can be difficult to separate issues that affect the family from issues that affect the business. Sibling rivalry is one area that can cause resentment in a family setting and chaos in a family business. Senior family business members need to keep a close eye on potential areas of conflict, and avoid putting the younger family members into situations where they are likely to become competitive. Pitting brothers, sisters and even cousins against each other could lead to resentment and arguments which will not benefit the business at all.
If you are employing siblings, it's essential that you create clearly defined, separate roles for everybody. Any joint appointments will inevitably cause issues, and should be avoided where possible. If you have very close family members working on the same projects or in any way very closely together, monitor the situation and make sure that any trouble is nipped in the bud.
Pulling Rank
It's not just the junior members of a family business that can cause conflict. Senior members also have issues that can build up resentment with other members of the business. For example, letting a senior member of the family stay an active part of a business, especially in a management capacity, can be counter-productive if they are past normal retirement age. If they are seen not to be pulling their weight, but resisting any attempts by family members to encourage them into retirement, it can be a source of annoyance and even concern.
The issue could be deflected by finding the senior family business member another role within the company, maybe in an advisory capacity, and letting a younger member take up the managerial position. Don't let the 'but I started this company in the first place' argument be an excuse for letting a family member stay in post when they are past the age that they really should call it a day.
Conflict in a family business is inevitable but if you can avoid the obvious pitfalls, spot problems early and resolve them before the situation gets out of hand, you can keep the family - and the business - running harmoniously.
You might also like...