Dealing with Difficult Relatives who are Averse to Change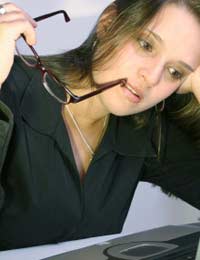 As we get older, we all find it more difficult to deal with change in our lives. As a rule, this isn't a big problem, but when it comes to business it can cause serious difficulties.
In a family business it's common for relatives to keep on exerting an influence over the business as they get older and older, as they become more and more inclined to idealise it and want to keep it just the way it is. How can you explain to them the difficulty this causes when you're trying to keep up with the ever changing modern marketplace? How can you undertake necessary modernisation within the family business without these relatives getting in your way?
Keeping Relatives Up-To-Date
When it becomes clear that certain of your relatives don't really understand the things you're trying to do with the family business, it's tempting not to bother keeping them informed - especially if every time you do talk the discussion is fraught with difficulties. But letting those relatives get more out of touch is bad news in the long term. It can make things very difficult when you need their backing to make an important change.
If you find it difficult to engage in direct discussion with some of your relatives, try keeping them up to date through a regular business bulletin. Think carefully about how you present this so that it will make sense to them.
Keep your language clear, and remember that just because you're dealing with modern ideas doesn't mean you can't present them in a friendly, old fashioned style.
Avoid buzzwords which they may perceive as superficial. Invite their comments and ask for their opinions whenever possible - this will help to make sure that they continue to feel valued.
Presenting Your Proposals
When you need to pitch major changes in the business to your more difficult relatives, there are several things to consider. As with bulletins, you should try to keep your language simple, but where possible it helps if you can also make your ideas sound familiar. This can mean packaging innovative strategies in old fashioned terms. Try to find examples of businesses that have successfully used similar strategies in the past and present these in such a way that they're easy to understand.
You might think that when you want to persuade somebody to adopt a particular strategy it's best to sound confident about it, but sometimes with difficult relatives it can be better to seem unsure. If you present your desired strategy alongside a couple of more radical proposals which are clearly weaker, then ask for their advice on the matter, you can often get them to lead you to where you wanted to go in the first place. When they think the whole thing is their idea, you'll have much less difficulty getting them to go ahead with it, even if it means making changes to their familiar ways of working.
Hands Off
Sometimes some of your relatives will prove so difficult to carry with you as you modernise the family business that the only thing you can really do is to ask them outright to take a back seat and stop bothering the driver. This isn't as hopeless as it might sound. Just because your relatives lack an up to date understanding of the way business works doesn't mean that they're stupid in other ways.
They may be able to see, from a distance, that the business is doing well in your hands, even if you approach to decision making worries them. Sometimes the simplest thing for them to do is to accept that you may seem crazy but that it's a mad world these days. Don't be afraid to talk to them and explain your frustrations in trying to work together with them - it's possible to do this without being patronising and confrontational, and in the end it may help you to win their respect.
You might also like...