Moving Away but Still Retaining a Business Interest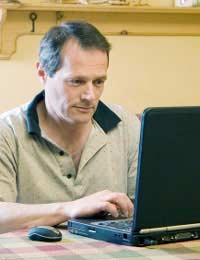 Sometimes being involved in a family business can feel restrictive. In particular, it can make you feel that you're tied to one location. If you want to move away, is there any way that you can retain your interest in the business and continue to contribute to its development? How can you ensure that you're still able to provide other family members with the support you originally intended?
Setting Up A Remote Office
If you want to remain actively involved with the business and working to continue its success, one option you can consider is setting up a remote office.
Obviously this won't work for every type of business, but in many cases you'll find that you an get on with managerial or administrative tasks jut as effectively at a distance, using the telephone and the internet to keep you connected to the main office. You can work on your own like this or, if you think it's a good time for the business to expand, you can consider setting up a branch office and running a new arm of the business from there. This can be a great way to introduce your established business model to a new market. However the market requirements for success and the necessity of finding suitable staff may limit where you are able to move to. Also, unless several other family members are moving with you, you will probably need to take on a number of outside staff, changing the overall character of the business.
Establishing An Online Office
One good way to extend business operations successfully over two or more locations is to use an online office. You can set this up relatively easily using a basic password protected website. There you can create a noticeboard and shared spreadsheets and databases for keeping track of business tasks. You will be able to access this shared space from anywhere with an internet connected computer, and you can use email to exchange related documents. This is ideal for handling administration when the practical work of your business doesn't need to be location-specific, and it an also be a practical option when family members are moving around a lot for conferences and suchlike.
Becoming A Business Advisor
If working in a more substantial role is impractical, consider the option of continuing your involvement with the business in a purely advisory capacity. This means being available (often on call) whenever other family members need you to advise them on managerial decisions or on the direction the business should take. If the business is consulting you on a frequent basis it is usual to receive a small salary for this and you can retain your influence over the long term development of the business so that, for instance, you can keep opportunities open for your children.
Whether you're an advisor or just a shareholder, you will ideally want to keep on receiving shareholders' statements and attending shareholders' meetings - at least the Annual General Meeting - in order to maintain your business interest. This can also give you a good opportunity to catch up with family members and enjoy a break.
You might also like...