How to Avoid Management by Committee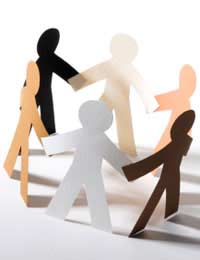 By their nature a family business will to some degree be run by committee. Family members whether they are directly involved in the business itself or not will often feel they have a say in how the family business is run. In traditional business management, running a business by committee often leads to a business losing market share and therefore profits as internal conflicts get in the way of actually managing the business. The usual advice is that a managing director must be appointed, and they alone make the final decisions within the family business.
However, a family business is different from any other enterprise. In these circumstances the input of other family members can be highly advantageous. Consensual decision making can often lead to a stronger commitment to delivering the stated goals of the decision that was made. It is, however a fine line between consensual decision making and chaos. The strength of the family member at the head of the business will often be the deciding factor whether consensual decision making is effective or not within the business as a whole.
Is Management By Committee Useful?
Many family business are not in essence democracies. From a management point of view the hierarchy within a family business often resembles a dictatorship with senior members of the family in charge of the decision making process. This form of decision making can often lead to mistakes being made and also high levels of conflict within the family business as a whole. After all, family members that feel they have a worthwhile contribution to make are in effect ignored.
Whether a more relaxed approach to the management of your family business would be useful is clearly on a business-to-business basis. However, management by committee does not have to mean a free or all when meetings do occur. A consensus can be reached jointly, with the managing director then taking the final decision. This reduces the levels of conflict as each family member has had their say. And the decision maker has been able to see a number of suggestions that may not have occurred to them without the input of the committee members.
Leading The Family
Having looked closely at how decisions are made within your family business, it is still good business practice to have a clear decision making process laid out that each family member can see. This should detail how committee meetings will operate and how much input is allowed into the decision making process.
Leading a family business and have a management system that makes quick decisions is essential. Some family businesses have attempted to appoint joint managers within their businesses. Generally speaking this is a recipe for disaster as communications inevitably breaks down, that damages the family business overall.
The core responsibility of the head of any family business is to try and stand back from family issues and make decisions that are the best for the business's long term future. Consulting other family members is a sensible cause of action, but be aware that too much input can cloud the decision making process.
Separating Family And Business
The emotional aspects of family business management can't be overstated. Family businesses are by their nature very emotive organisations. As such, conflict is inevitable, but left unchecked can lead to a paralysis of the decision making process. The management of a family business must be viewed in the cold light of the commercial decisions that must be made. Often, decisions will not be popular. Separating as far as possible family politics from the decision making process will lead to more effective management of the family business overall.
You might also like...