Management Responsibilities within a Family Business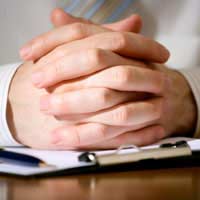 Although the idea of working in management may be an attractive one, the reality of it, in a small business, is that it's very hard work, and it may take you many years to be able to draw the same kind of salary as your peers elsewhere.
When yours is a family business you'll find that you have even more complex responsibilities - but, of course, the potential reward is far greater. But before you let yourself be nominated as the family business manager, or before you start looking around for a better candidate, you'll need to understand just what the job involves.
What Does A Manager Do?
The chief role of a manager in a modern business is to oversee, direct and coordinate all its activity, make sure work is done on schedule and make sure that work is marketed effectively. This means that, in order to do a good job, a manager needs to know at least the basics of every individual task performed within the business.
When things go wrong, the manager must bear ultimate responsibility, so they don't have the option of being careless or failing to pay attention to what's happening within the business. For their own sake as well as that of the business they therefore need to make sure that everybody else is paying proper attention and working hard. But a manager shouldn't be there to bully people - a better management strategy is to work with employees to facilitate better performance.
When you are setting out the structure for your family business it's a good idea to sit down and work out a specific list of responsibilities for management. This will make it easier for your managers to manage themselves in the early days before they've established a routine. It will also provide some support to any employees who later feel that the management are letting them down, and it will enable shareholders to see what they're getting for their money.
Management And Authority
If a business is to run successfully, it's vital that all its staff have respect for its management. A manager needs authority not just to give orders but also to boost the morale of the team and to give them a sense of security. Although any intelligent person can learn to handle the basic responsibilities of management, it takes a special sort of person to do this job really effectively.
A good manager needs to be charismatic and inspiring. Ideally your family business management will be comprised of people who are passionate about the business' objectives and whose enthusiasm really shows when they're at work.
In a family business, management roles are most often taken by those individuals who normally make decisions on behalf of the family and whom other family members are accustomed to look to as leaders. However this is not always appropriate and sometimes the business will decide on a different person to act as manager based on their particular skills and, perhaps, experience elsewhere. In this instance it can be difficult for that person to develop an appropriate level of authority. It's really important, in this situation, for those natural family leaders to keep their heads down and avoid coming into conflict with the manager, at least in front of the staff.
What A Manager Needs
Taking on a management role is hard work, especially in a young business. As well as having leadership skills, a manager needs to have good communication skills, to be well presented, to be patient, to be diligent, and to have a real drive to see the business succeed. They also need to be prepared to work long hours and to be on call whenever an emergency develops. This can include being woken up in the middle of the night and asked to go back to the office.
It can put a real strain on family life, so a manager needs supportive, understanding people around them. But it can also be very rewarding, and not just in the financial sense. It's rewarding to be able to look at a thriving business and realise that you built it yourself.
You might also like...