Learn New Skills Through your Family Business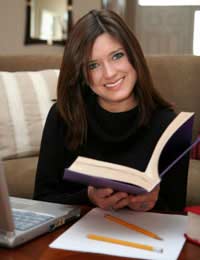 Learn New Skills Through Your Family Business
Running a family business requires a big investment of time and energy and sometimes, especially in the early stages, it can feel like a heavy burden when you're only just getting by. For this reason it's important to look at the business as an opportunity for personal growth and achievement as well as an end in itself. This way, even if you ultimately decide to leave it, you'll have gained skills which will improve your future employment prospects. As you learn your trade you'll pick up all sorts of useful new abilities, but you can also target what you do in order to acquire specific skills which will help the business and help you at the same time.
Learning Opportunities
The best opportunities for picking up new skills through a business tend to present themselves when it's new. You'll have so much to learn in such a short time, and because they want to see more businesses succeed, the government support various initiatives aimed at providing free or subsidised education at this time. This applies across a range of business skills and can range from short courses to three year formal qualifications. It can help you to come to grips with areas of the business where you're less confident, and can be a great way to provide back-up skills training so that you can take over if the person who usually handles a particular area is temporarily unavailable. Ask your local business support centre for advice.
As well as these courses, there are training programmes focused on finance run by the Inland Revenue. These are useful if you're working in general management but would like some more specific transferable skills. They'll also enable you to make better business decisions because you'll have a better understanding of what's going on at the nitty gritty level. Ask your local tax office what's happening near you.
Distance Learning
The difficulty with learning whilst you're in business is that it can be hard to take time out from day to day activities to attend a course. Distance learning is a great way to get around this. Whatever level you're studying at, whether you're learning through a professional qualifications organisation or a university, there are all sorts of courses available to meet your needs. Costs are lower than for attendance courses and learning schedules offer a greater degree of flexibility. What's more, the very fact that you're in the process of learning will look good on your portfolio, even before your studies are complete. It will show that you're interested in diversifying your skills and it will show your commitment to your business.
Family Business Specific Skills
Because the successful management of a family business requires specific skills, it's worth making an investment in developing your ability in those areas. Number one among these is communication. Employers like people who have spent some time in a family business because they expect them to have good communication skills. Your business will certainly run more smoothly if you do - and, of course, you'll find this useful when it comes to dealing with other businesses. Whatever the size of your business and whatever your trade, it's worth taking the time to learn about human resources management and the business of being a good communicator.
Aside from formal learning, it's worth thinking about and formulating the day to day skills you will pick up from your business. Working for yourself requires discipline, good time management and imagination. It requires patience and determination, a good understanding of the marketplace and a willingness to take manageable risks. All of these are important skills which you can add to your CV. They will all serve you well now and in the future.
You might also like...