Creating Opportunities for New Family Members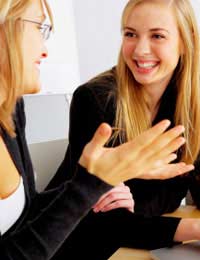 If you have a business which is starting to do well, you may well find that other family members are starting to enquire about the possibility of coming on board. Sometimes this can happen even before you launch, if you have a strong business idea which seems to promise lots of opportunities. But creating new positions with your business, beyond what you originally planned for, can be difficult.
It's important not to compromise on business opportunities just to keep family members happy. As always, there's a balance to be found, and to get that balance right you need to understand your options.
Assessing Skills
Before you can properly assess your ability to provide opportunities for new people, you need to determine the extent of their useful skills. If they want a passive role and can provide finance it should be relatively simple to keep them happy with a title, provided that you're confident they won't use their shares to stop you from making necessary business decisions. If they want an active role; however, they'll need to display some talent.
When assessing the suitability of people like this, it's useful to use a formal approach to keep things as objective and impersonal as possible. Don't let yourself be pressured into believing in an ability you haven't seen just because you like the person who's claiming it - ask for records of previous achievement and experience just as you would with any other potential new employee.
When you're looking for skills, don't just look at things your business is using already - the chances are that you already have people to do those jobs. Consider how you might develop new business opportunities around the new skills your new business member could contribute.
Commission Based Employment
One of the safest ways to create opportunities for further family members within your business is to offer them commission-based employment. This means that they get to keep a percentage of whatever money they can earn for the business, but otherwise they don't get paid. Because you don't then have to worry about being unable to afford their wages, this exposes the business to less risk. If the family member is willing to give it a try, it may also encourage them to work harder.
A commission based approach can also lead to useful opportunities to expand your business and to make it more competitive. It's ideal for telephone marketing, for instance, which is arduous but can win you new clients. It can also work well for selling advertising if you have promotional space of your own, or for making sales direct to the public.
Another good option for creating low risk opportunities is offering family members short term contract-based work for particular jobs, such as designing a web page or fitting a new heating system. Work out what you can afford before you make the investment and make it clear that the availability of subsequent contracts will depend on how well the business is doing at that time.
Know When To Say No
Sometimes, despite your best efforts, it just isn't possible to create suitable opportunities for particular family members. There's nothing noble about taking on more people than you can afford - if the business collapses as a result, they'll be out of a job too. If this is the case, you'll need to be able to say no politely but firmly without being intimidated by possible family rifts which could develop as a result. If you think there's a reasonable chance of you being able to take that person on in future, say so, but don't raise hopes inappropriately - the last thing you need is to have to keep on saying no every couple of months when you get a phone call.
If you're calm and refuse to be drawn into arguments, these situations can usually be dealt with in a friendly way, even when you're unable to help. Don't feel bad because your ability to provide opportunities is limited - think about those which you are providing and the advantages that people are enjoying as a result.
You might also like...