Involving your Extended Family in the Business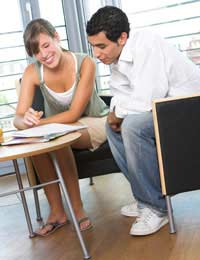 Involving Your Extended Family In The Business
When you're running a family business, you should be ready to draw upon whatever resources your family has to offer. Often members of your immediate family won't have the skills you require or won't have the resources to make much needed financial investments. In these situations, before you turn to outsiders, it can be worth looking for help from your extended family. You may also find that members of your extended family come forward and take an interest in the business, offering their assistance. Incorporating their talents can give you the extra boost you need to be really competitive.
Approaching Extended Family Members
In order to avoid having to make awkward approaches later on, it's a good idea to let your whole family know about your business from the outset, so that every relative has been invited to take an interest and feels included. Consider holding a pre-launch party and inviting your whole extended family along. This can create a good opportunity to talk about business in a positive manner without seeming pushy, making your plans and ambitions clear yet also revealing those areas where you could do with more help. Even if more distant family members don't attend, they will at least be aware that the business exists and that you were thinking of them.
Approaching extended family members for help is often difficult, especially if that help is financial, so think about who will be the best person to do it. Don't send a junior member of the business with no real authority, but send someone who gets along with that relative well. Don't be patronising and try to approach the subject obliquely - most people are more comfortable if you put your request to them straight. However it's important to let them know that you value them as a person too, by spending more time together and talking about other things. Take the pressure off by making it clear that they're not the only person you're asking. Most people are actually more likely to help you if they feel they're under less pressure.
When you ask for help, always be clear about what you're offering in return, whether it's share capital, loan repayments with interest, a direct wage, or something else. Remember that sometimes you may want to take on more distant relatives as actual employees.
How Distant Is Too Distant?
The important thing about involving family members in a business is that you know you can trust them (or at least predict how they will respond in different situations). But can you do this with extended family members whom you don't see as often? Is it okay to take the same approach with your second cousin that you would with your brother?
The answer to this is that it depends on how close you feel to the relative in question. Trust your instincts but also take the advice of your close family members into account. There are times when, although a person is technically your relative, it's better to think of them as if they were an outside employee. You should also carefully consider how that person is likely to think of you. Don't presume too much on the basis of family when it comes to dealing with people you hardly know.
Networking Through Your Extended Family
As well as being a direct source of skills, expertise and possible financial support, your extended family can be a source of contacts. Networking is invaluable in business and your family is a great place to start. For instance, if you're looking for a good accountant with experience in your area of business, you might ask family members if they have any recommendations. The more people you ask, the more likely it is that you'll obtain a useful answer.
If you have a large family, you may well find that some of your relatives are involved in businesses of their own. Look for ways in which these businesses might be able to interact with yours, and discuss sharing business contacts. Alliances with more mature businesses like this can really give a new family business the edge it needs.
You might also like...