Emotional Ownership in Family Businesses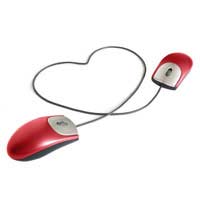 Traditional business advice has always been that emotion should be eliminated from business. A cool head is needed to make the decisions that will ensure an enterprise remains profitable over the long term.
However, when family owned businesses are concerned, an emotional link to the business is a prerequisite for success. Often, family members will lose interest in the business simply because they have no emotional attachment to it. Developing an 'emotional business' is important for all family members that already work directly within the enterprise or are about to join.
Developing Emotional Ownership
At the heart of emotional ownership is how as a business you intend to engage with the next generation of your family that will continue to operate your enterprise. It is a qualified fact that many family businesses do not continue past their third generation. Over time, the emotional bond that a family business needs erodes until a generation of family members becomes disengaged from the business as a whole, and have no desire to operate and develop the business into the future.
It is, however, possible to re-engage with younger family members and build the emotional ownership that will promote a desire to move into the family business. Business ownership especially for family enterprises is about not just a vested interest in the commercial success of the company, but also the desire to develop the business to pass to future members of the family. High levels of emotional ownership are important to foster that desire.
One of the most important aspects of developing emotional ownership of a family business is to have family members included within the business as early as possible. Involvement by family members is vitally important to stop disinterest and even contempt becoming the overriding emotion that is felt by family members.
Many business organisations talk about 'family capital' within a family-based business. Within family businesses this asset becomes more important as the business develops. If you can cultivate these components of your business, family capital will thrive ensuring a stable and profitable future for the entire enterprise.
Research has indicated that the often intangible components of emotional ownership can be made real by identifying what these components are with a family enterprise. As no two businesses are the same it is crucially important to audit your own family business with the view to discovering if each family member has high or low emotional ownership of the enterprise. This will indicate whether your business could be operating on borrowed time where successive generations slowly become increasingly disillusioned with working within the family business.
Emotional Ownership Checklist
Use the checklist below to help your family business develop a strong sense of emotional ownership within every family member:
1: Ownership and Inclusion
One of the most important components of a well developed emotional ownership with a family business is inclusion. Research has indicated that ownership of substantial shares within a business for instance does not necessarily mean that person has high levels of emotional ownership. Emotional ownership comes from being involved in decision making and gaining a real sense of accomplishment.
2: Young Family Members
As the interest in taking part in a family business diminishes with each passing generation it is important to engage with young members of the family. Often at a distance from the day-to-day operations of the company, this distance can often result in disinterest. Emotional ownership will only develop if younger family members have a real interest in the family business.
3: Don't Manufacture Emotional Ownership
It is almost impossible to force anyone to have an emotional attachment to business ownership. This is shown time and again when staff are recruited from outside the business and that develop high levels of emotional ownership. Manipulating family members into a business will not foster any kind of emotional attachment, in fact the opposite may actually be the outcome.
4: Develop an Entrepreneurial Environment
The disinterest that younger members of a family often exhibit in the relationship to the family business can in many ways be alleviated by fostering an interest in business. This interest can't be artificially manufactured, but research has indicated that involvement in some form of business practices can often lead to the emotional ownership that family enterprises need for their long term survival.
5: Career Paths and Opportunities
For emotional ownership to take place people that enter a family business must see a clearly defined career path. Many family businesses do not have these paths defined in enough detail to develop the emotional attachment that a long term relationship with the business requires. High levels of emotional ownership will only take place if every family member can see how entering the business could benefit them.
You might also like...