Developing Entrepreneurial Skills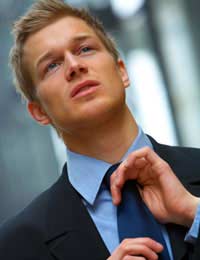 Research has indicated that the family business is one of the most effective environments to develop the skills that all entrepreneurs need to succeed. What's more, family businesses have been shown to be the ideal place for female entrepreneurs to thrive. It is not surprising that research has revealed these results. Family businesses tend to be hotbeds of business activity. The skills that new entrepreneurs need are developed within the safe environment of the family business.
Gaining Business Skills
The UK has long been acknowledged as a leader when it comes to developing the entrepreneurial skills that the next generation of business leaders will need to succeed. From a family business's point of view, the environment within the family business itself can be set-up to foster this entrepreneurial spirit. With over a quarter of the 100 largest businesses in Europe being family enterprises, the environment to develop business skills within family members is very strong indeed.
Entrepreneur Profile
For the family business that wants to develop the business skills of family members, looking for telltale personality traits that most entrepreneurs exhibit is a great place to start. The personality traits to look out for include:
1: Determination to succeed
All entrepreneurs are by their nature strong willed. They know what they want and are relentless in their pursuit of goals. In a family business these individuals are usually very easy to identify. They will have drive and enthusiasm and are not easily discouraged by setbacks.
2: Risk taking
Often, the entrepreneur is typically described as a risk taker. Some of the most successful business people in the UK took huge risks in the early days of their businesses. Family members that are open to taking a level of risk are most likely to possess a level of entrepreneurial attitude.
3: Common sense
Coupled with risk taking is a level head that may take risks, but risks that have been carefully calculated. Entrepreneurs do take risks, but these are not haphazard. Common sense still prevails.
4: Decision makers
One of the strongest entrepreneurial traits to identify in family members is the ability to make clear and concise decisions. Family members with strong entrepreneurial tendencies will always make fast decisions that they always stick to.
5: Hard working
All entrepreneurs are adept at getting their hands dirty. They work long hours until they have achieved their goals. Those family members in your business that are strong willed and self starters are clearly in possession of personality traits that could translate into the development of leading business people.
Developing an Entrepreneurial Environment
The nature versus nurture debate with entrepreneurs development still rages. What is clear, however is that the environment within a family business can have a major impact on the development of entrepreneurial skills of family members. Use the checklist below to help you develop an environment within your family business that supports any family members that may want to start their own businesses in the future:
1: Dynamic business environment
For any entrepreneur to flourish in your family business, the business itself should be as dynamic as possible. Forward thinking businesses that are constantly evolving and adopting new business practices and technologies give any family member that has a start-up business in mind a template they can use for their enterprise.
2: Can do attitude
Encouragement is often cited as one of the single most important aspects of a young entrepreneur's development. Management and colleagues within a family business should encourage family members that want to start-up on their own to move forward with their plans. An anything is possible attitude is key to developing the skills of new entrepreneurs.
3: Training and help
Some entrepreneurial skills are innate, but many can be taught. Sometimes family businesses will shun training as this could mean a valued family member then leaves the business. Training should be offered where possible. Standing in the way of a family member developing their own business start-up plans will only cause resentment and ultimately damage the family business overall.
4: Mentoring and support
Entrepreneurs tend to identify in others similar personality traits to their own. If several family members have these traits is it only natural that they will be attracted to each other to form new start-up businesses. Look for ways in which these family members can be mentored by either other family members, or by people and organisations outside of the family business itself.
Leading entrepreneur Peter Jones says: "Enterprise is the key to the UK's future economic growth and success in today's global market. I have successfully managed to create my own businesses by adopting a 'can-do' attitude and ensuring that I never lose sight of the end goal. It is vital that we, as a nation, encourage people to believe in themselves and that we nurture their passion, drive and enthusiasm."
You might also like...