Family Business Associations and Organisations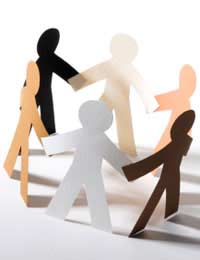 Family Business Associations and Organisations
Whatever sort of business you're setting up, it's important to know what organisations there are out there which can potentially offer you help and support. In the case of a family business it's useful to be familiar with associations dedicated to dealing with the specific issues you're likely to encounter, as well as with more general business support. Don't wait until something goes wrong to start frantically looking them up. Find out about them now and you'll be in a position to take full advantage of their services.
Independent Bodies
The simplest way to access assistance as a family business is to participate in organisations made up of others like yourself - unions of a sort. There are several of these to choose from:-
The Institute of Family Business - This membership organisation undertakes political advocacy on behalf of family businesses as a group, aims to raise their profile in the media, and also provides training schemes and networking events. However it is relatively expensive to join and is not always open to new, inexperienced businesses.
The Family Business Network - This group's activities are largely event-based and will suit business people who want to get out and about and make contacts in person, either nationally or internationally, though it also provides a monthly magazine and email newsletter. It focuses on bringing family business people together.
The Scottish Family Business Association - If your business is based in Scotland, this is one of the most helpful organisations you could wish for. The basic service is free and gives you access to tips and advice, though you may be charged for entry to events.
When choosing whether or not to join such associations, think carefully about the benefits they can offer you. There's no need to be a member of anything in order to do business, and there's no point unless you're actively going to use what's on offer. Be prepared to make the best possible use of any services you subscribe to.
Other Organisations
Besides those organisations focused specifically on family businesses, there are others which push the family business agenda from within a wider mandate. These include the Confederation of British Industry (CBI), the Forum of Private Businesses and the Federation of Small Businesses, all of which are open to new members for variable fees. You may find this approach useful if you want to combine getting family business support with participating in sub-groups focused on your particular trade. There are also family business groups operating within many of the larger trade-specific bodies in Britain. Your local business support centre will be able to provide you with contacts and information for all these organisations.
It's always worth remembering that as well as being a business manager, you are also a business employee. This means that you qualify for ordinary union membership (if there isn't one specific to your trade, there are general ones you can join), which is often the cheapest way to access helpful services. Advice and support given by unions is aimed at individuals rather than businesses but much of it is transferable, and unions can be great places to network with other people in your own and related industries.
Finally, if you can't find an organisation which is to your liking, don't forget that, as a member, you will have a vote and a voice which you can raise to call for change. You also have the capacity to start your own support groups. Though there is strength in numbers and you won't easily be able to co-ordinate the sort of services the big associations provide, there's nothing to stop you setting up a web forum to bring together other family business people like you. If you can promote it successfully, this can be a great networking resource. But whatever route you take, don't stretch your resources too far. Ultimately, you'll need your time and energy for running your business itself.
You might also like...