Give your Child a Trade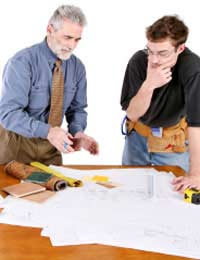 Many people who set up family businesses do so first and foremost because they want to make life easier for their children. If you know how tough things can be and you want to prepare your child for working life, getting them involved in a family business can be a great way to do it. Even if they ultimately decide to take their life in a different direction, the skills they pick up in the business will mean that they always have something to fall back on. By giving your child a trade you can make an investment in their long term future and benefit your business at the same time.
Types Of Skill
If you want to give your child a skill that will stand them in good stead far into the future, think carefully about the usefulness and adaptability of particular skills. For instance, learning to operate a particular piece of software will be useful only in a limited range of contexts in the short term, but learning the fundamentals of I.T. and being able to adapt to different software is a transferable long term skill. Being able to work with business-specific machinery is good, but a broader range of mechanic's skills will greatly increase your child's options.
We tend to think of trades as blue collar occupations but in fact there are a whole range of things you can consider in this category. Don't be dismissive of blue collar options, however, as they may have the potential to be quite lucrative and they are often the most economically secure occupations. A broad education is always good but try not to give your child just a little training in one area and a little in another - a more in-depth understanding of a particular type of job will usually put them in a better position if they choose to look for work outside the business.
Formalising Skills
The difficulty with looking for work when all of one's experience comes from a family business is that references may not be taken very seriously. Potential employers will naturally expect you to be biased towards your child and may expect that when they say they've been working they've actually just been helping out. To get around this problem, it's a good idea to send your child on training courses and get them as much official certification as possible. This can also help your business - for instance, if it's a requirement that one of its directors complete a health and safety course.
A lot of formal training can be accessed for free, and it tends to be cheaper to educate the younger members of your family business than the older ones, because there's so much funding available for young people. Talk to your local business support centre for advice. If your child's school is offering a work experience programme, see if you can arrange a placement that fits in with the trade you're trying to pass on.
Putting The Child First
No matter what the business aims you're working towards, you're not going to get anywhere if your child is unwilling, so it's a good idea to have regular discussions with them about what they'd like to learn and how it might benefit them. Make sure they're not trying to learn just to impress or please you - they'll need a genuine interest to succeed. If that interest simply isn't there, you might both be better off shifting your focus onto something else.
Don't just think of the skills your child learns as an investment in the business - they should be an investment in the person. Many young people who have grown up in family businesses feel the need to get away for a bit and make a living independently, if only to prove to themselves that they can. Don't be disheartened if this happens - a lot of them come back.
You might also like...