Creating a Positive Work Environment to Suit Everyone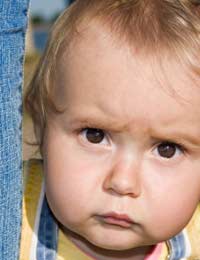 Key to the success of any business are its internal culture and the environment in which it operates. This is no less the case with a family business, but just as in the domestic environment, you may find it hard to please everyone. It's time to think seriously about what you can do to create a more positive atmosphere at work, as improved staff motivation means improved performance.
Identifying Needs
In order to create an environment that meets the needs of every staff member, you'll first need to identify what those needs are. This might not be as simple as you'd think. Even in a family business, individuals often put up with difficulties and frustrations because they don't want to bother anyone, leading to long term stress. Others can be very demanding without really knowing what will satisfy them.
Try to pay close attention, on an ongoing basis, to how your staff are getting on. A suggestions box can be a good way of encouraging them to communicate with you - anonymously if they wish - without pressure. Take the time during performance reviews to ask how well the business is performing for them. By engaging in casual interaction with staff on a day to day basis, at appropriate times, you can make yourself seem more approachable.
Rewards And Bonuses
One of the easiest ways to improve staff motivation within a business is to offer rewards and bonuses. The important thing to remember about this is that it's recognition of effort, more than money itself, that most employees really want. This means that even small gestures can make a big difference.
Although regular bonuses can encourage hard work, after a while they can come to seem like just another form of ordinary pay, so that employees feel slighted when they don't get them rather than pleased when they do. For this reason, surprise bonuses often have a bigger positive impact. If your business is doing well and running ahead of schedule, surprise afternoons off (on full pay), or even just letting staff leave an hour early, can be an easy way to make them happy.
Team Spirit
The development of a positive work environment can often be aided by a strong team spirit. If everyone involved in the business has shared interests, this can be encouraged by bringing them into the workplace - for instance, by painting your office in the colours of your favourite football team or taking it in turns to bring in food you've prepared.
You can also develop team spirit by taking part in shared activities such as after-hours basketball games or cinema trips. This can be a great way to help non-family employees feel properly included in the business at a social level. However it's important to make sure that nobody feels forced to join in with team-building activities that don't really interest them. If you suspect this is a problem, ask for their suggestions and try to vary what you do - there's no reason not to have more than one shared hobby, with employees joining in as they see fit.
Sharing Ideas
If you struggle to come up with ideas for generating positive feeling within your workplace, ask your employees - and other family members - to share theirs. Knowing that what they have to say is respected and can make a difference can be a big boost to morale all by itself.
Finally, remember that a successful positive work environment is one in which you feel happy and comfortable yourself. If you don't feel that way, you may be trying too hard and not creating space for yourself and others to relax. Try to step back a little and perhaps let others take the lead. With the right ingredients in place, you'll find that it soon becomes easy to start feeling positive.
You might also like...