Holidays: Ensuring Family Members Get Time Together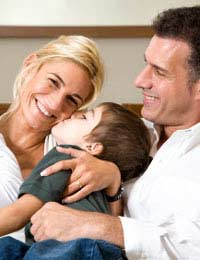 When you're working for somebody else, taking holidays is fairly straightforward. The moment you start working for yourself, it becomes complicated. It's still more complicated if everyone involved in your business is from the same family. How can you arrange to spend quality time together when work cannot be done without some family members staying in the office?
Holidays Matter
Often people starting a new business simply decline to take holidays for the first couple of years, and some never get back into the habit. But in a family business this can be rather more difficult, because the issue is no longer just about your own needs. If you have children, you won't want them to miss out on family holidays, and you won't want them to grow up resenting the business because they feel it has denied them the good times other families enjoy.
Holidays are also important as stress relief. When you work for yourself you will often find that you're putting in extra hours or even working seven days a week without a break. Getting away for a few days sometimes can make all the difference to your ability to cope. This is all the more important when you work with family members, so that you don't compound each other's stress or come to feel cooped up together in a stressful environment.
In short, holidays are not just an indulgence - they can be a vital part of achieving the sort of healthy work life balance that will enable you to develop a successful business.
Temporary Telecommuting
If you don't feel able to leave your family business entirely unattended or in the hands of others, temporary telecommuting can provide a solution. Advances in technology are making this easier and easier to do. Though it's not ideal to have to work when you're on holiday, and you should be careful not to let it eat into the quality time you want to spend with your family, putting in a couple of hours in the morning to make sure things are okay can then leave you with the rest of the day to relax.
When you telecommute from your holiday you shouldn't be trying to do as much work as usual, just to check on things and make sure you're available in case of emergency. Some business people feel that they can relax more by doing this because it eliminates a source of worry.
If you plan to telecommute, make sure that the place you're visiting will have the necessary facilities, whether that's mobile phone masts, wi-fi access or cybercafés. Most good travel agents and hotels should be able to help you with this.
Choosing The Right Times
When planning holidays, it's important to pick the right times so as to minimise disruption to the business. Many people with family businesses take time out over Christmas, when many businesses are closed anyway so trading options are limited, but for those involved in retail this can be a busy period. Look carefully at market trends (for similar businesses if your own is new) and at the events you've got scheduled over the course of the year.
Sometimes it can be easier to take several short breaks rather than one long one. Try going to the seaside or taking a city break at a bank holiday weekend when, if necessary, you can stop trading for a few days, with minimal disruption.
If it is impossible for both you and your partner or spouse to get time away together during the first few years that your family business operates, you can still make sure your children don't miss out. Take it in turns to take them on short but exciting trips to child-friendly places, or look into the possibility of them going on holiday with other relatives. Just don't get into the habit of denying yourself relaxation for the sake of the business - the business needs you to be relaxed.
You might also like...