Dealing with Laziness and Poor Performance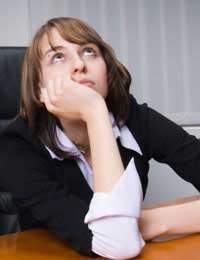 Running a family business is often hard work, but it can still be an enjoyable endeavour, and a successful one, because you're part of a team. However some people don't seem to understand what hard work is, and their poor performance can let the team down. How can you manage problem staff members and ensure that the performance of the business as a whole doesn't suffer?
Measuring Performance
In order to know when individual poor performance is letting your business down, it's important to keep track of performance overall - otherwise the hard work of others can make the weak link hard to spot. Though they may be quick to cover for another family member's laziness, staff will come to resent this in the long term, so ignoring the problem can lead to future conflicts.
Measuring performance is easier in some businesses than in others. If employees are required to make a certain number of calls or process a certain number of products, it's easy to keep track. But what if their job involves something less specific, such as negotiating with clients, or something technical which you don't know much about?
In these cases, the best way to keep track of what's going on is to use performance reviews. These can happen quarterly, monthly or even weekly, depending on the pace at which things are moving in your business. Spend a bit of time with each staff member going over what they've achieved and discussing the reasons they give for any delays. You might not always be able to tell if they're making excuses, but the chances are that they don't know that, and knowing they might get caught out will discourage laziness.
Reasons For Laziness
Apart from simply thinking that they can get away with it, there are several reasons why people can be lazy at work. Sometimes laziness is a product of frustration at the work environment; sometimes it happens because people don't understand the relevance and importance of their work; and sometimes, in a family business, it's an extension of bad habits from domestic life.
Understanding why laziness happens can help you to develop better strategies for tackling it. You might need to look at ways of making work more engaging and you might need to talk to your problem staff to help them understand how what they do helps to move the business forward. Understanding that progress is being made - and that it depends on them - can really help with motivation.
If your employees are being lazy simply because they're used to getting away with it at home, you'll need to put your foot down. Make it clear that just because this is a family business doesn't mean it's not a serious business. Point out that other family members are suffering because they have to take up the slack, and make it clear that you will not grant any privileges simply because you're related - they'll have to be earned.
Taking Sanctions
Sadly, sometimes persuasion isn't enough. If you have a staff member who persistently causes problems due to laziness and inattention, you may be forced to take action. The first and simplest way to do this is by docking bonuses. You can also consider moving the employee onto performance related pay, so that they experience direct negative effects when they fail to make an effort.
Finally, if the worst comes to the worst, you shouldn't be afraid to show a problem employee the door. Even if they are a family member, your business can't afford them if they take their place in it for granted. If the business is to benefit the family, the family has to benefit the business - and that means everyone.
You might also like...